Sep. 29, 2001 Joint University Function – Fall colour cruise
It was a beautiful weekend in fall, a perfect day to cruise and to enjoy some sun. HKUAAO co-hosted this event with four other university alumni associations (Chinese University, Baptist, Polytechnic and Ling Nam). Over 180 people were on board the "Serendipity Princess". Departing from Port Severen, the journey was never short of beautiful scenery. Hot meals were served at very reasonable prices. After the cruise, we then shared lots of fun and laughter in the games hosted in turn by each university alumni association. It was a great opportunity to meet old friends and new ones. Credit goes to the organizers for making this happen and we look forward to a similar event in the future!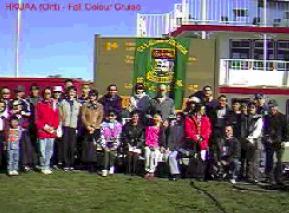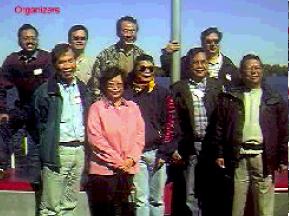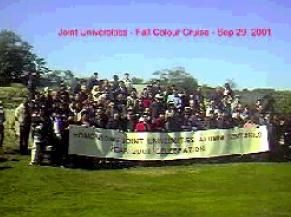 Jun. 30 – Jul. 1, 2001 The 4th North American Chapters Joint Function 2001
It started off with a dinner gathering on June 30th with guests and alumni from Ontario and across North America, i.e. B.C., New York, North and South California. We shared lots of laughter and fond memories. Presidents and representatives from the respective chapters introduced their activities and then exchanged souvenirs.
(Seating from left – all from Ontario) Sammy & June Lee; Kristine Lai; Peggy Sum; John & Cecilia Liu (Standing from Left) Kwan M. Chan (President, South California) Larry Ng (Past President, North California) Tim Cheng, (President, Ontario) Bill Mok (President, North California) Anissa Kwong (President, British Columbia)Participants of the June 30 dinner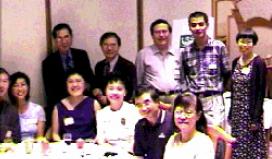 On July 1st, we went for a coach tour to Niagara Falls and Niagara-on-the-Lake and visited different tourist attractions including the falls, the famous vintage inns and a winery. The evening of Canada Day was rounded up in downtown Toronto with dinner and dance on the sunset cruise, Show Boat