Honorary Chairman:
Professor Lap-Chee Tsui
Honorary Advisors:
Irene Chu (BA 1962)
Peggy Sum (BA 1968)
Bassanio So (BSc[Eng] 1981, MBA 1985)
Immediate Past President:
Tim Cheng (BSc 1970)
President:
Margaret Law (BA 1978)
Vice Presidents:
Lilian Ma (BSc 1967)
Franki Cheng (MSW 2012)
Secretary:
Agnes Man (PCLL1996)
Treasurer:
Dennis Au-Yeung (BSc 1977)
Director of Communication and Membership:
Verdi Yau (MSc[LIM] 2008)
Maggie Poon (MMedSc 2010)
Director of Cultural Affairs:
Hilton Lok (BSc[Eng] 1989)
Director of Newcomers Group and Exchange Student Mentorship Program:
Raymond Leung (BSc[Eng] 1983)
Designated Representatives to Joint Universities:
Winnie Fung (voting) (BSocSc 1978)
Romeo Au (transition) (BSocSc 1976, PGDE 1977)
Overseas Director:
Evelyn Man (BA 1971)
---
Honorary Chairman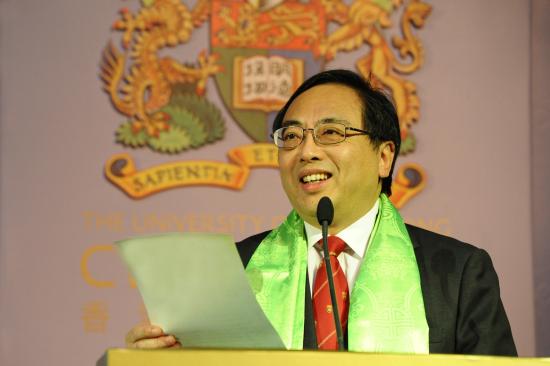 Professor Lap-Chee Tsui
We are pleased to announce that Professor Lap-Chee Tsui has accepted our invitation to act as the Honorary Chairman of Hong Kong University Alumni Association of Ontario. Prior to his appointment as the Vice-Chancellor of University of Hong Kong in 2002, Professor Tsui was the Geneticist-in-Chief and Head of the Genetics and Genomic Biology Program of the Research Institute at the Hospital for Sick Children. He served as the Vice-Chancellor of our mother school until March 31, 2014.
Although Professor Tsui is extremely busy with his educational and research work, he has been trying his best efforts to participate in our activities and support our mission. It is indeed our great honor to have Professor Tsui as the leader of Hong Kong University Alumni Association of Ontario. We look forward to having his continuous support and guidance.
---
Profile of Advisors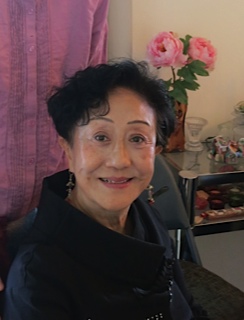 Mrs. Irene Chu
Mrs. Irene Chu Irene is the founding president of Hong Kong University Alumni (Ontario) Association in 1985. Currently she serves as an advisor to the Board.
Irene has devoted much of her time and effort to public services. She was appointed as a Canadian citizenship court judge from 1985 to 1986 and a member of appeal division – Canadian Immigration & Refugee Board from 1986 to 1994. Irene has served on various boards of hospitals and health care organizations. At present she sits on the boards of George Brown College, Rogers Media – OMNI Television and The Sweda Group.
Since December 2004, Irene has been working on a Canada-China Television Co-production Project supported by Rogers OMNI Development Fund. The drama series will be a first of its kind between Canada and China.
Besides volunteering work, Irene has a real estate company that serves a small circle of close friends. In her leisure time, Irene plays the pipe organ and piano, does oil painting and Chinese calligraphy as well as writing her family history. She is also an avid gardener who takes pride in her 40+ peony plants that give her immense pleasure in the summer despite her allergy to them.
What is Irene's statement on life? "Music is my life, art my love. But my greatest passion is cooking because I love eating."
Irene has two sons. John is an architect in New York City; and Don is a teacher in Vancouver. Here in Toronto, she has her white German Shepherd, Winsome, as her constant companion.
---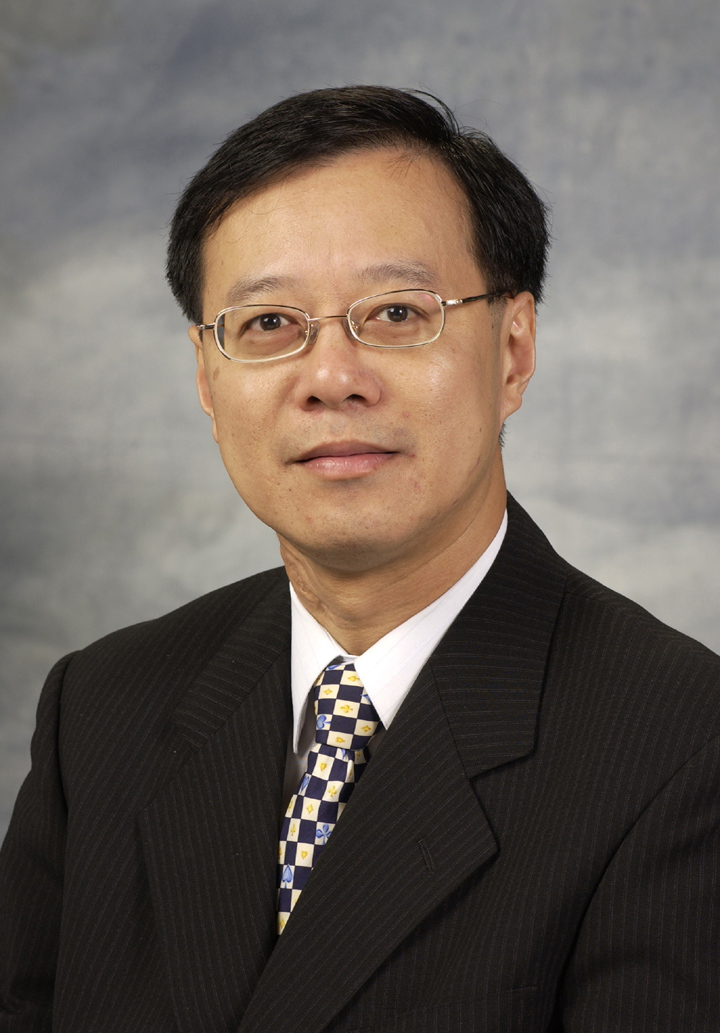 Mr. Bassanio So
Bassanio So, Director of Hong Kong Economic and Trade Office (Canada), was appointed as an Honorary Advisor to the Board of Directors of HKUAAO.
He graduated from HKU in 1981 with B.Sc. in mechanical engineering and also obtained his MBA from HKU in 1985. He joined the Hong Kong civil service as Administrative Officer in 1991.
Over the years, Mr. So has served in various Government branches and departments, including the Hong Kong Economic and Trade Office in Brussels and Constitutional Affairs Bureau in Hong Kong. Mr. So has assumed his new position in Toronto since September 2003 and has acted as the principal representative of Hong Kong Special Administrative Region Government in Canada.
---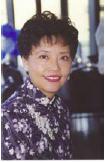 Mrs Peggy Sum
As the first Chinese woman serving one of the most senior positions at Canada's top banking institution, Peggy has served the Association for over 10 years, first as Director and currently as Advisor. Peggy has spent 25 years on her career with Bank of Montreal and became Senior Vice President, Asian Markets in 2000. Prior to this, she had worked with Bausch & Lomb in Canada, John D. Hutchison and some internationally renowned advertising agencies in Hong Kong.Peggy has a passion for public service. She was a Trustee for Orthopaedic & Arthritic Hospital, Co-Chair for Yee Hong Capital Campaign Corporate Division and served on the Advisory Boards of a number of Asian community organizations. Currently she is a Trustee in the Duke of Edinburgh's Award Young Canadians Challenge Ontario Council.Peggy is married with two children, Karen and Adrienne. Her husband, Bob, is also an active member of the Association.