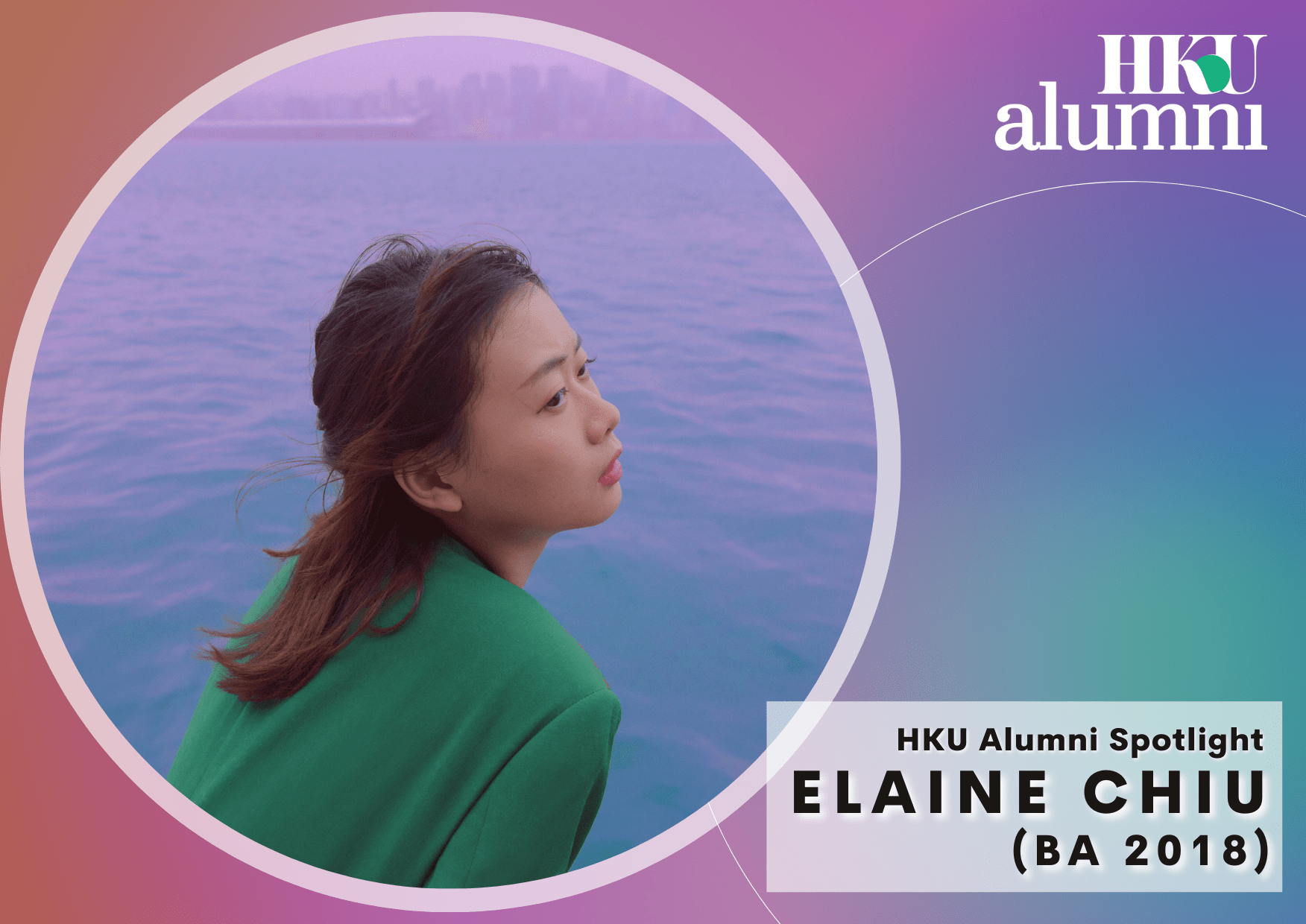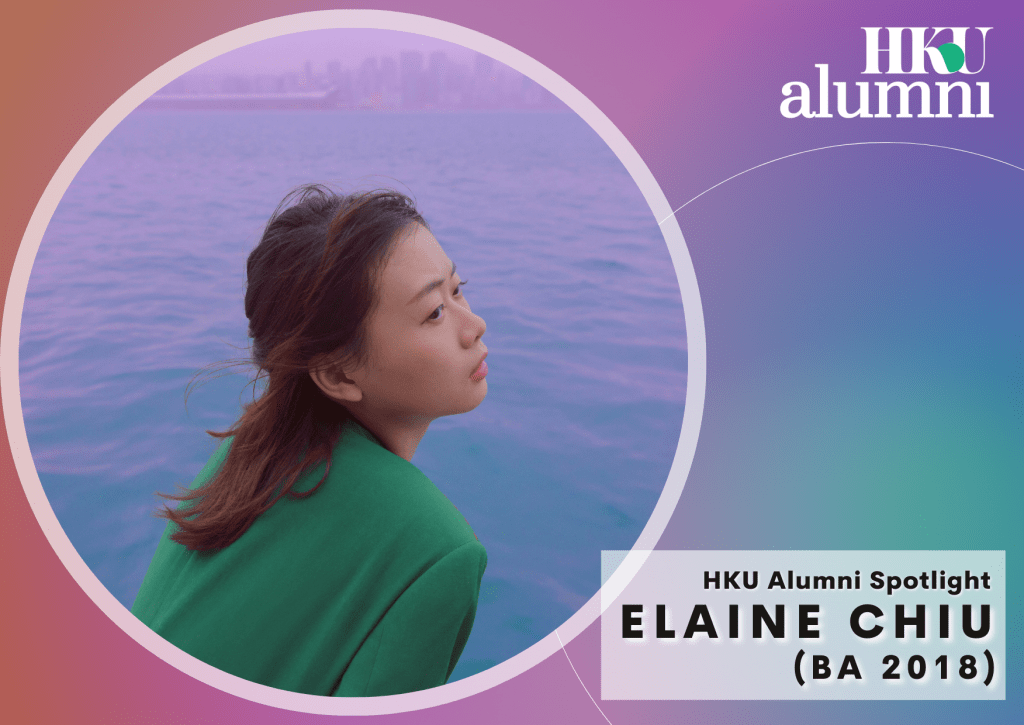 Graduated with a major in Art History in 2018, Elaine explores architectural forms, memories and identities of urban environments with paintings, on-location sketching, and performances. Her work communicates the multi-dimensionality of urban planning and identify displacement under rapid urban redevelopment.
Recent Projects: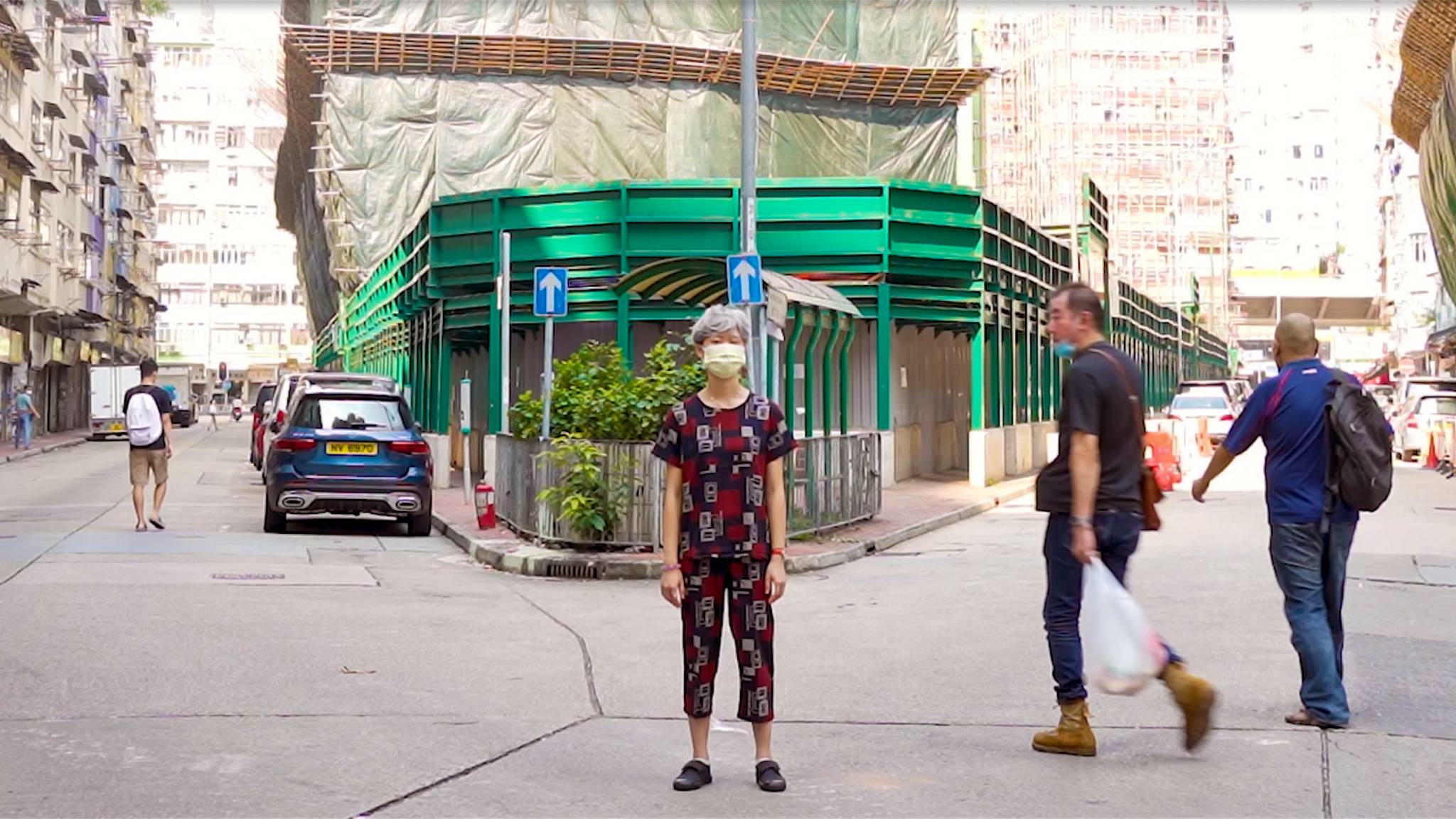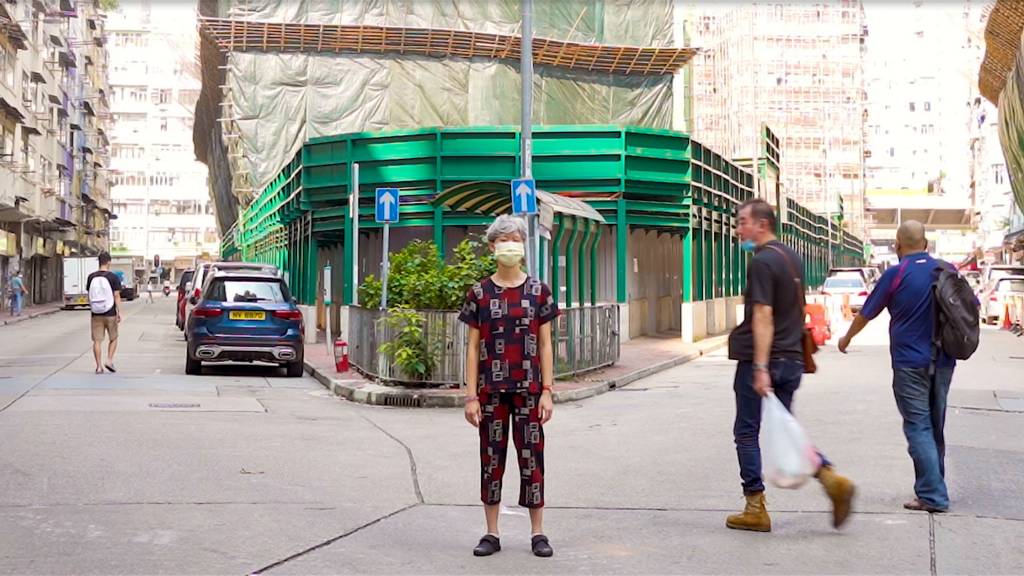 Catachesis, a series of 6 performance films, follows six identities into six mismatched locations in Hong Kong. Cosplayed by the artist, six displaced identities, standing in a seemingly contradictory setting for 5 minutes invites different reactions from the people of the area. It raises questions about the displaced and replaced, forgotten or dominating personalities under the rapid ongoing urban renewal campaigns in Hong Kong.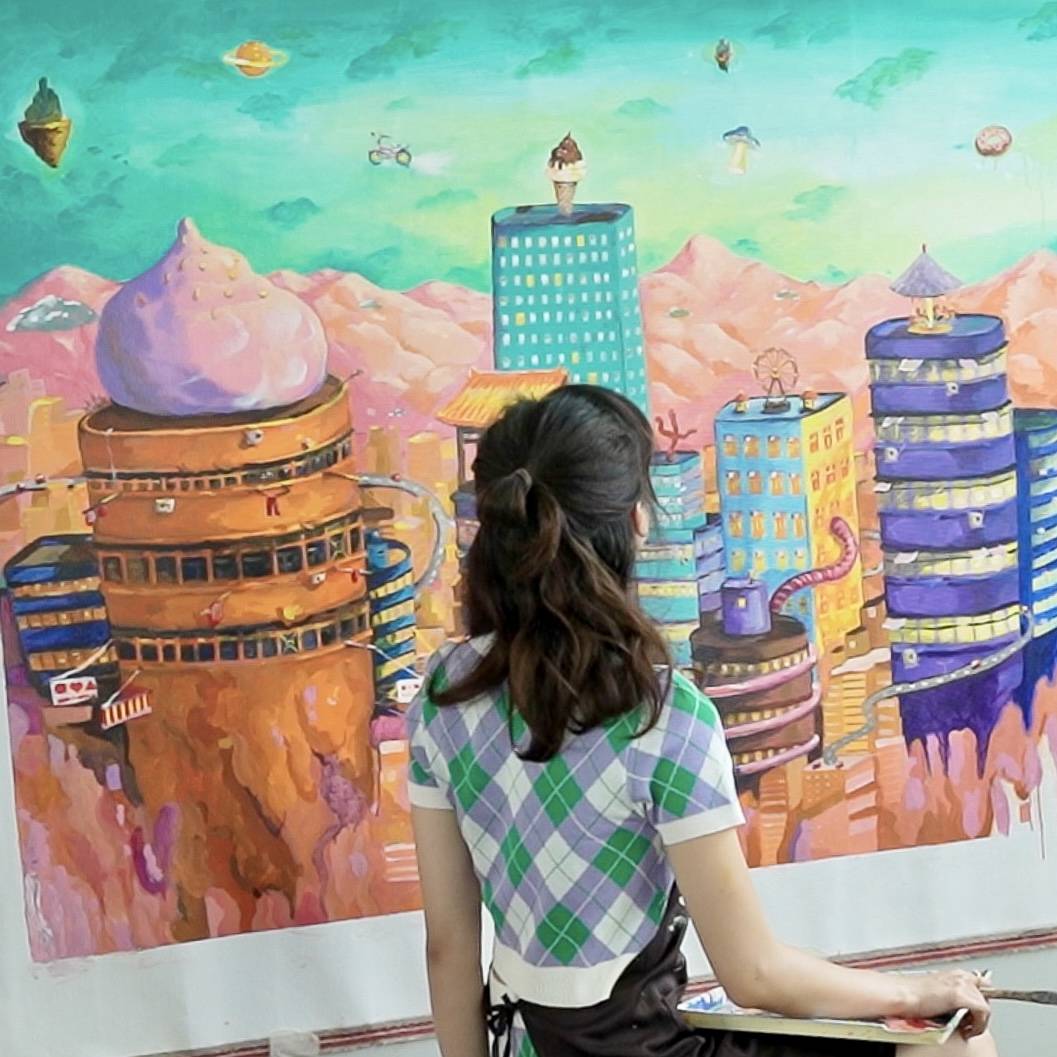 What is a wonderland? A utopian city? It is a powerful question that will evoke vastly different image in each minds. SUGAR_Wonderland is a theme park built by Elaine, seemingly with only candy-sweetness. There is only a brittle line between the truth and the lie, the sweet and the bitter, the top-down planning, and the organic in our urban environment. The series comprises paintings that depict the imagined "wonderland project" — which includes various vantage points of the facilities, usually of an aerial perspective that is like scrolling through the google map. The paintings juxtapose the perspectives of the planners and users, illusion and reality, free will and destiny in our everyday urban lives, recreating a new perspective. SUGAR_Wonderland Mushroom Island will be featured in Art Central.
Check out more of Elaine's work here.
Upcoming talk at Art Central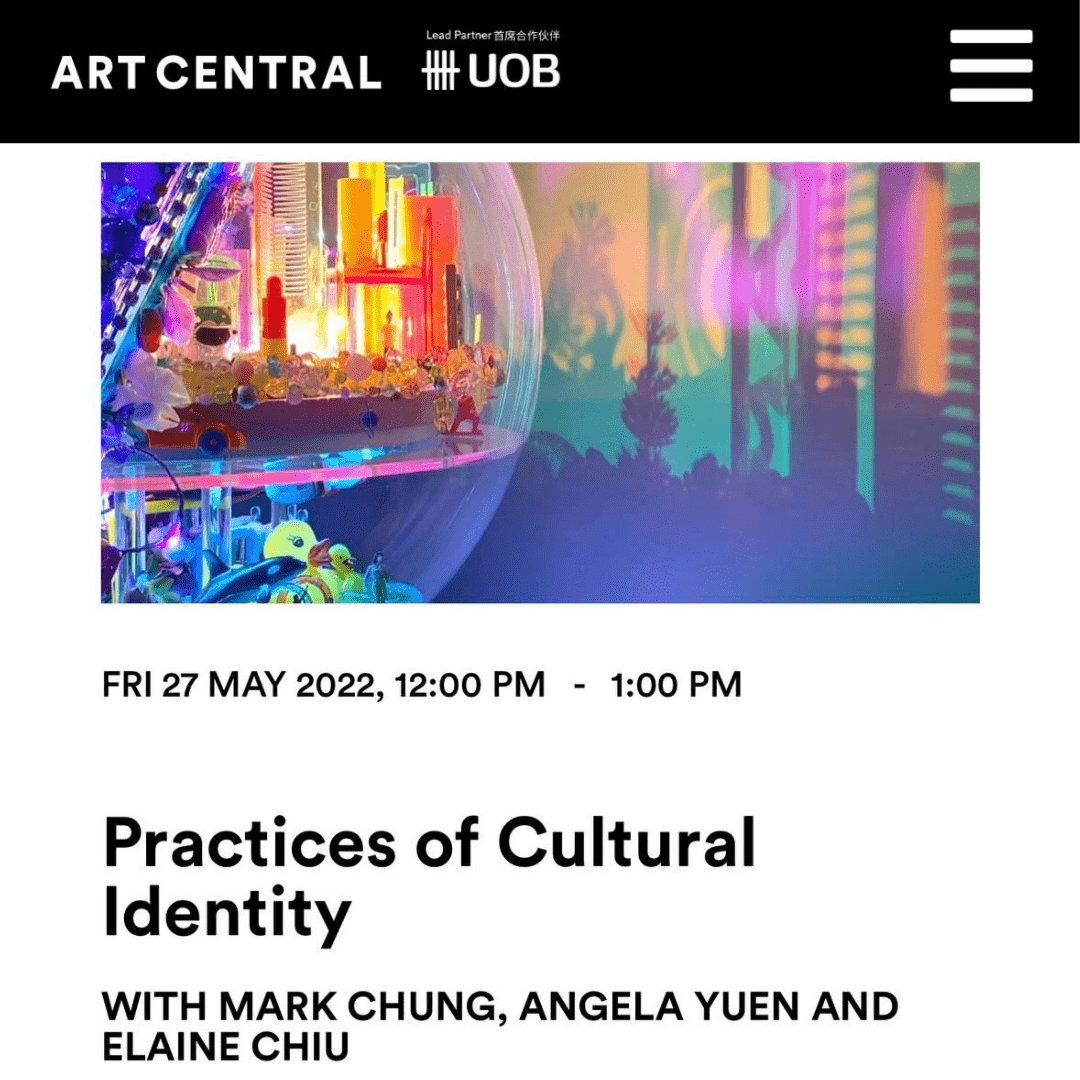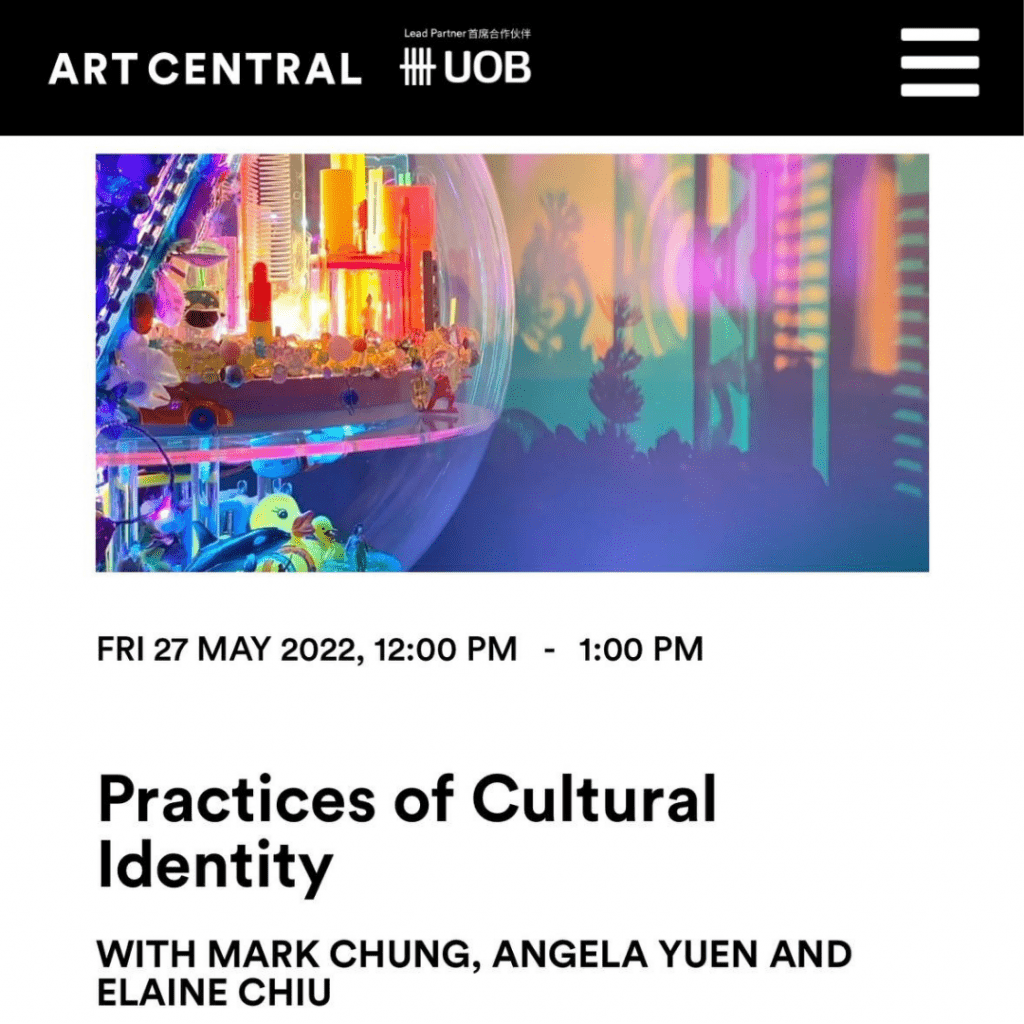 Tune into Elaine's discussion with artists Mark Chung and Angela Yuen at "角度Gok Dou LIVE | Practices of Cultural Identity" about how gallery artists tap into Hong Kong's cultural identity.
角度Gok Dou LIVE | Practices of Cultural Identity
FRI 27 May 2022, 12PM – 1PM
Asia Society Theatre, Art Central
Live Broadcast on @ Art Central FB Page
More info