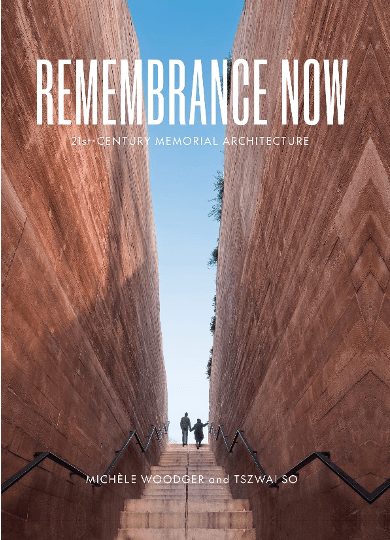 Remembrance Now – 21st Century Memorial Architecture
Author: Michèle Woodger and Tszwai So
Publisher: Lund Humphries Publishers Ltd
Memorials have long been an important part of our built environments. In recent decades, there have been enormous changes in who and what we commemorate, and how. … This book showcases 45 contemporary memorials dating from since the beginning of the 21st century. Hauntingly eloquent, or starkly confrontational, each example highlights the effectiveness of such structures in focusing society's consciousness on important and diverse issues. …
Link: https://www.hkbookcity.com/showbook2.php?serial_no=24647084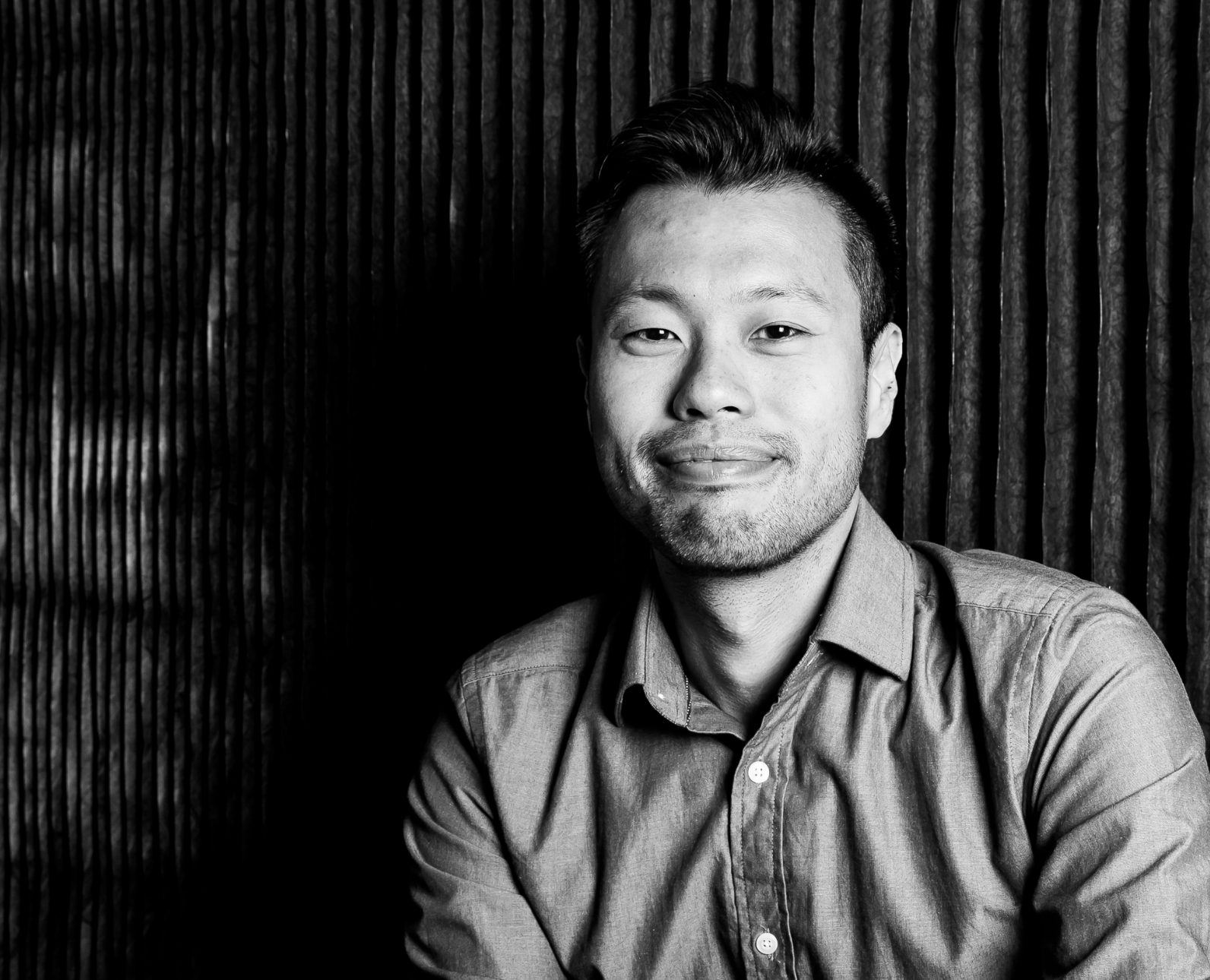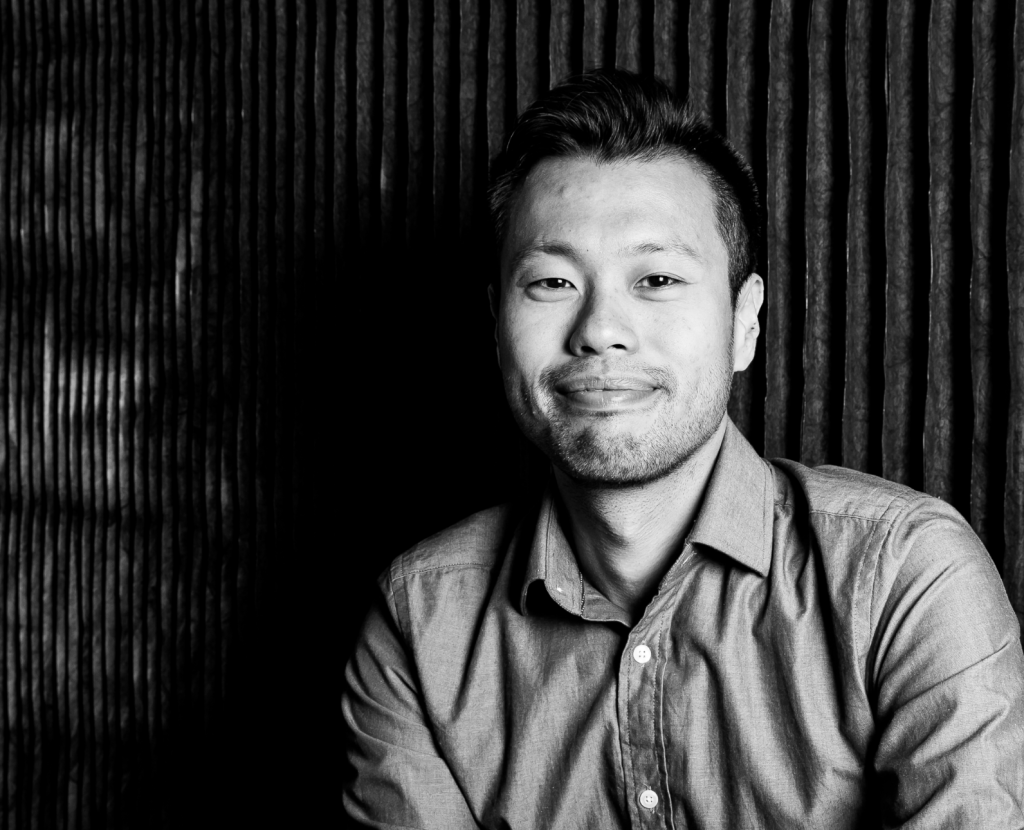 To architecture alumnus Tszwai So 蘇子崴 [BA(ArchStud) 2003], architectural design is not so much about building beautiful structures as it is about creating emotionally engaging environments.
'I try to avoid a signature style of recurring visual attributes in my work, … Instead, I approach the task of design with a view to instilling buildings or spaces with meaning, with human emotions and resonance for different individuals or identity groups.'
The emotional depth in Tszwai's work has brought him much critical acclaim. For instance, the Belarusian Memorial Chapel, billed as London's only wooden church for the Belarusian diaspora, is sensitively designed to conjure up memories of a terrifying past in Belarus during World War II. The quaint little place for worship was a winner in the RIBA London Award 2017 and World Architecture Festival 2018.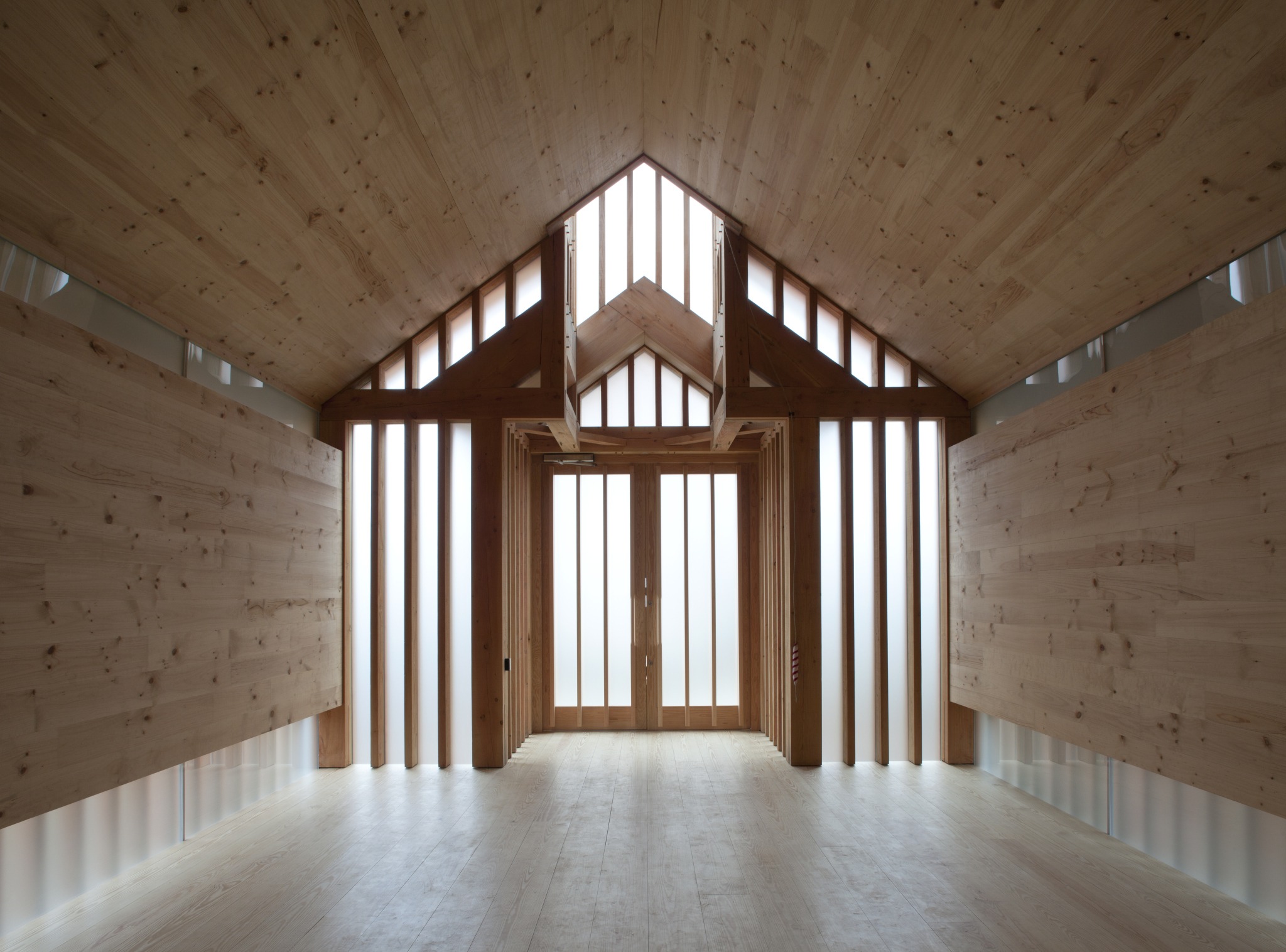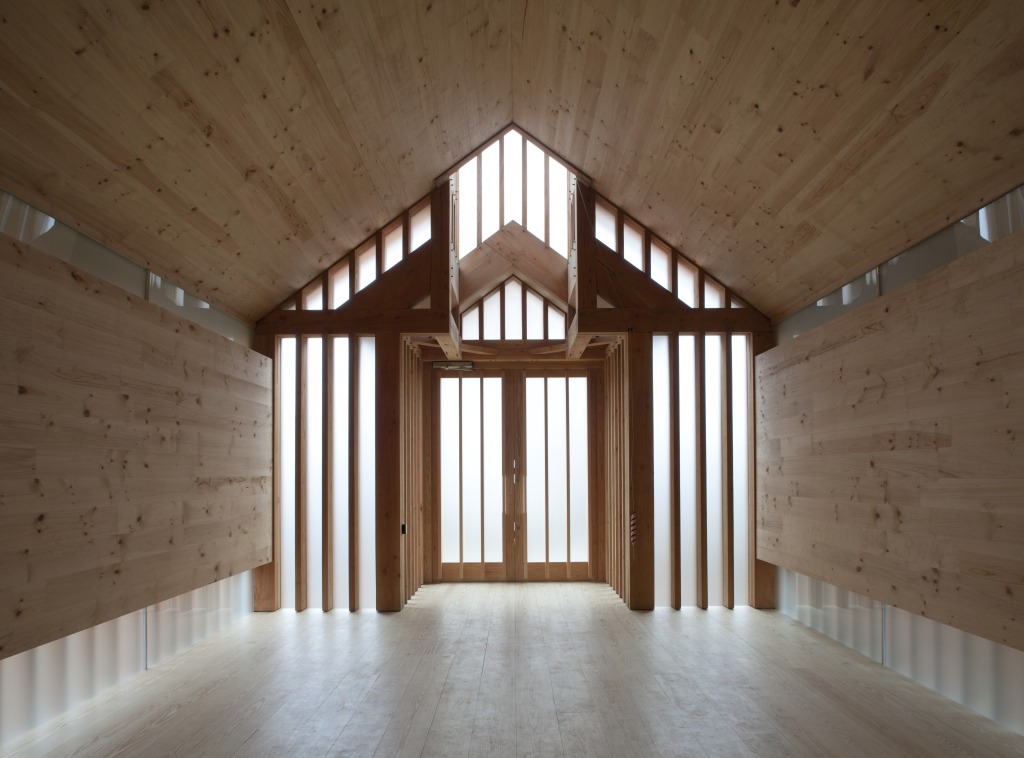 An Echo in Time, another award-winning design by Tszwai, will become the first pan-European memorial for 'victims of 20th century totalitarianism'. Set to be built at Jean Rey Square in Brussels, the proposal embeds thousands of letters written by those affected into paving slabs, moving the hearts of the passersby as they read the letters and contemplate.
When planning and re-designing the Peckham Square in London, Tszwai and his team at Spheron Architects, the practice he co-founded in 2011, even relocated to the neighbourhood to observe and listen to the people there, in order to meet the 'emotional needs of the community' by translating them into spatial elements specific to the site.
'Spaces could only be given the most meaningful and candid expressions not by the will of the architect, but by the lived experience of occupants,' the architect says, recounting the three happy years he spent in HKU's Ricci Hall as an example.
'The Ricci Hall found expression through the collective memories of the boys who resided that. It's not just another student accommodation, but a real community with a strong sense of identity. And the building itself is one big living room shared by 120 boys.'
Graduated with a Bachelor of Arts in Architectural Studies in 2003, Tszwai considers his HKU experience instrumental in shaping his vision later on in his career, consciously and unconsciously. 'Perhaps the most valuable takeaway from my time studying architecture at HKU was the discipline to observe and to draw on location,' he says, relishing in retrospect his drawing classes where the tutor would take students out to sketch around the campus – 'an escape from the stressful studio life' as he puts it.
'At first, I believed in sketching for sketching's sake, and that it was never necessary to have a purpose. Gradually I started to see its unexpected benefits for me as an architect.'
Tszwai later won in the RIBA Journal Eye Line Drawing Competition 2018. His drawings are in the permanent collections of the V&A Museum and University of Cambridge.
'I believe that drawing ephemeral moments could make an artist or architect more empathetic, because drawing is about seeing and understanding, taking the time to notice every nuance surrounding you.' Even today, Tszwai is still bringing a sketchbook with him whenever he travels.
The Faculty of Architecture graduate continued his professional architectural education at London Metropolitan University, followed by a master's degree in Building History at the University of Cambridge. It was in the UK that Tszwai established his reputation as an architect – he was named a Rising Star by the RIBA Journal in 2016 and a winner of AIA UK Young Architect Award 2017.
More recently, Tszwai has ventured into other art forms – his first film E-motion-AI City explores human emotions and relationships in the digital age, produced in collaboration with Chinachem Group to represent Hong Kong at the Venice Architecture Biennale 2021; his new book, Remembrance Now – 21st Century Memorial Architecture (Lund Humphries 2023), co-authored with Michèle Woodger, presents contemporary memorial designs from around the world that transform complex feelings into powerful monuments.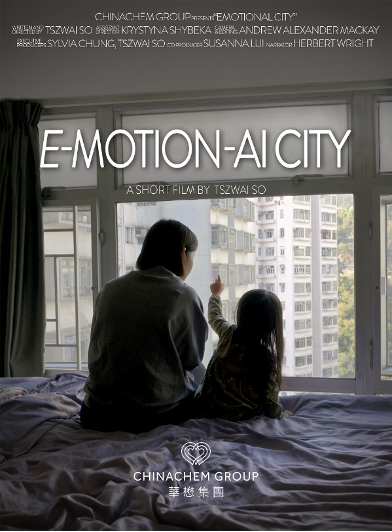 Whatever his endeavour, 'emotion' remains the leitmotif. 'Human is an emotional species after all,' explains Tszwai, who belongs to the International Emotionalism Movement – a group of artists, architects, journalists and academics seeking to address our emotional needs in an increasingly AI-driven future. The Blue by Just Inn in Taipei City, scheduled to open in December 2023, is the first built project inspired by principles stemming from the Movement.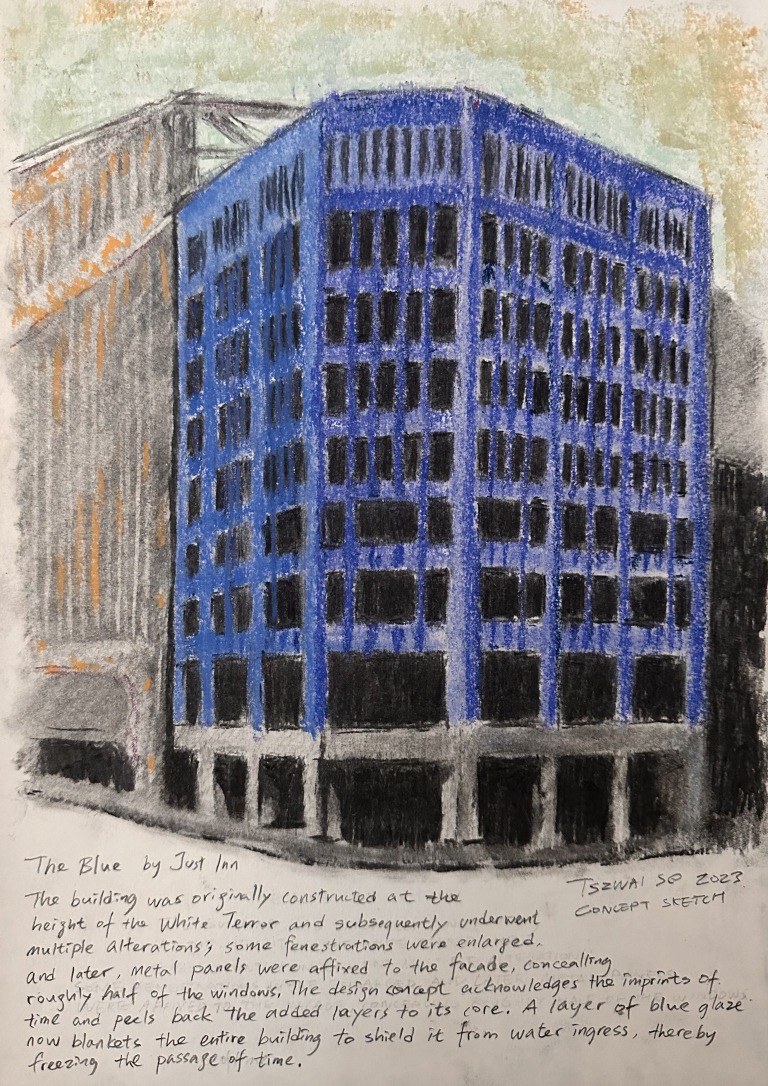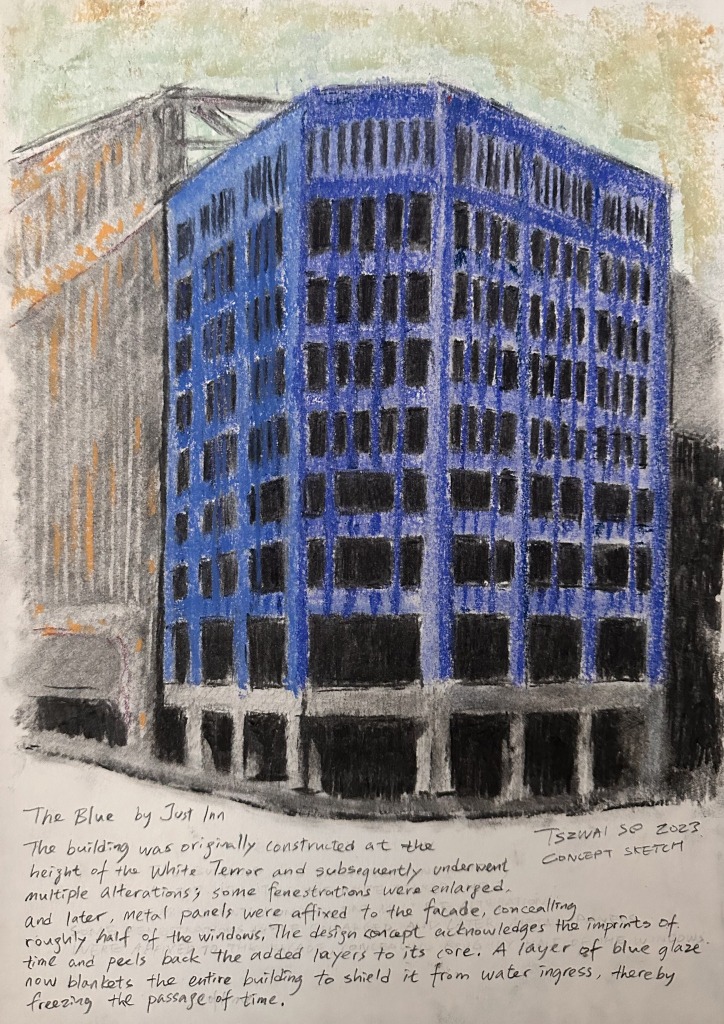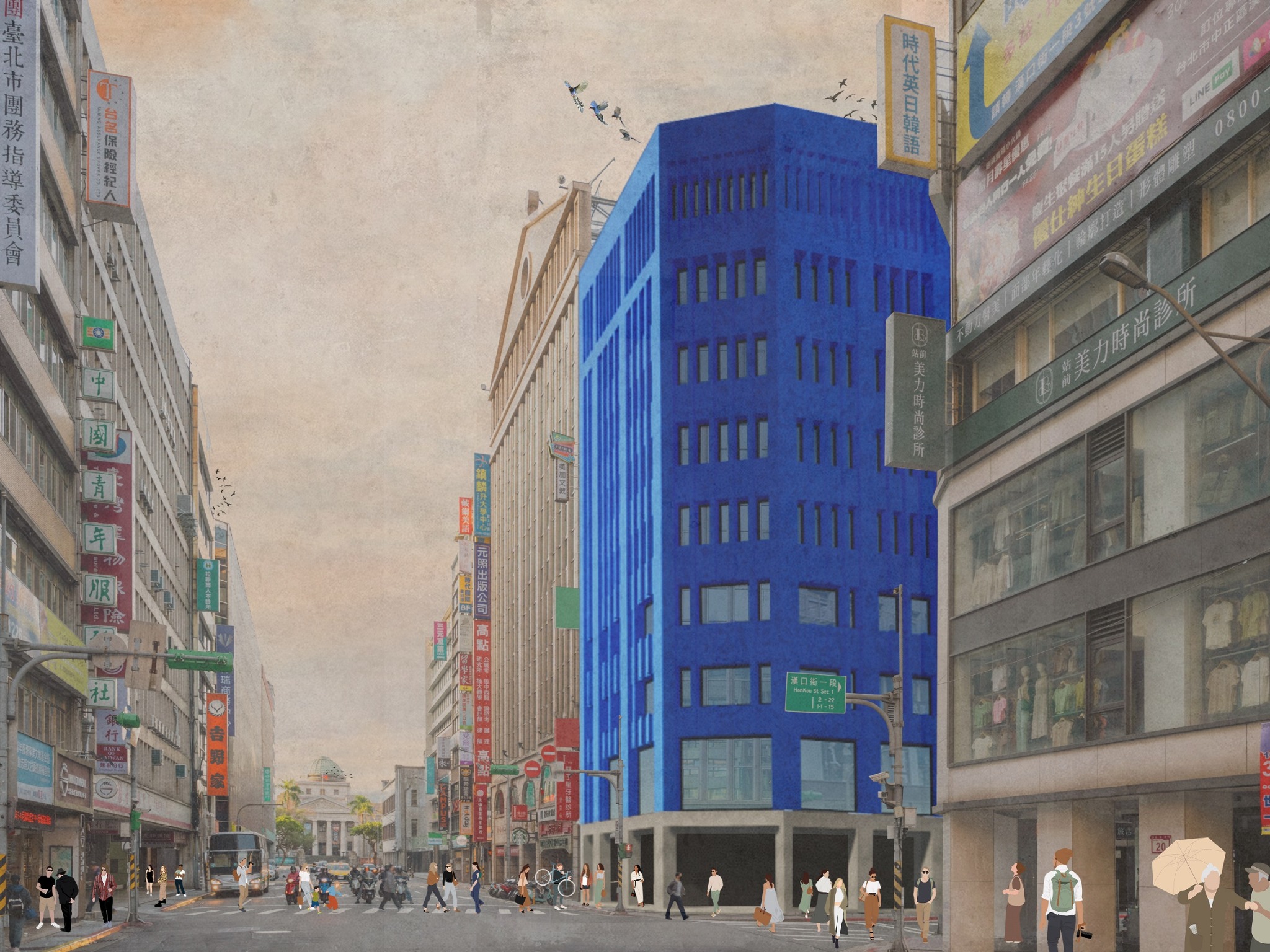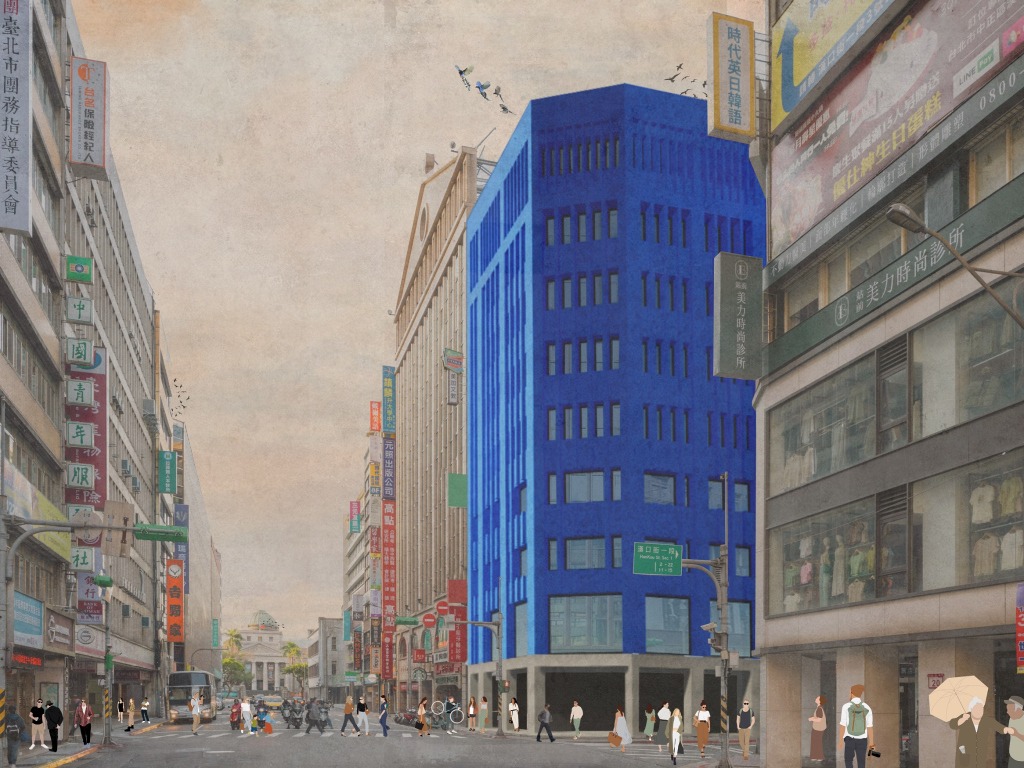 The Blue by Just Inn (left: sketch by Tszwai So; right: rendering)
'Emotionalists believe in creating art and architecture based on human emotions.'
'We call for the Emotional City.'
Original Article Written by the Faculty of Architecture