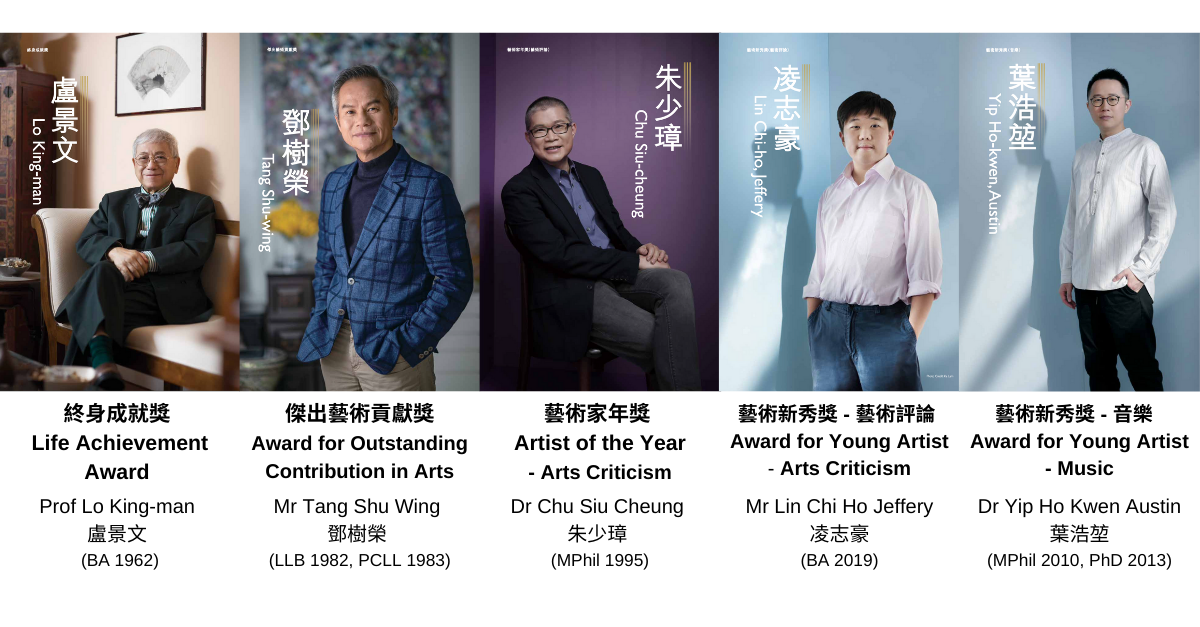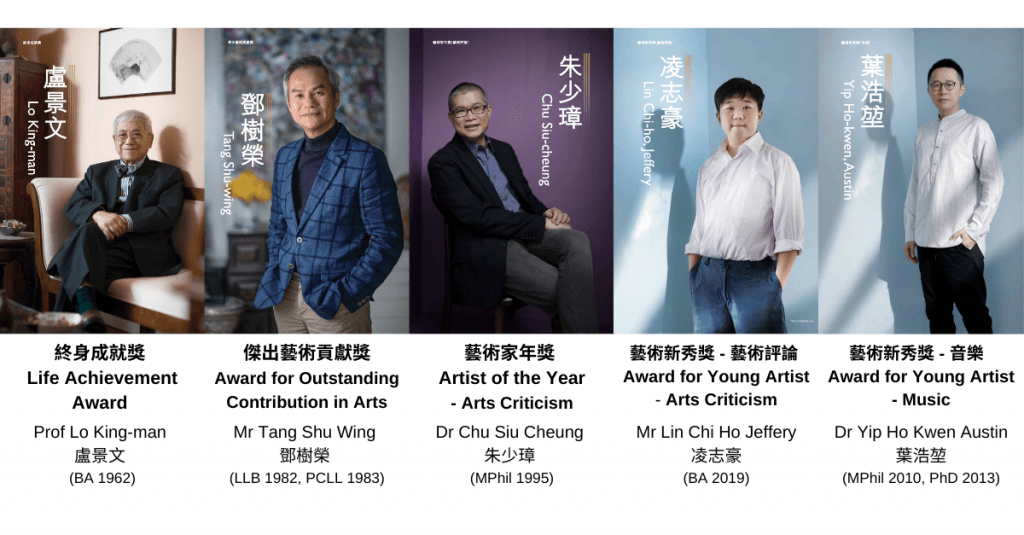 The 15th Hong Kong Arts Development Awards Presentation Ceremony was held on 30 May 2021.
A total of 31 awards were presented to local artists, arts organisations, schools and institutions in recognition of their unstinting support and contribution to the arts development in Hong Kong. Among the 31 awardees, five HKU Alumni were recognised for their outstanding contribution.
終身成就獎 Life Achievement Award
Prof Lo King-man 盧景文 (BA 1962; Honorary University Fellow)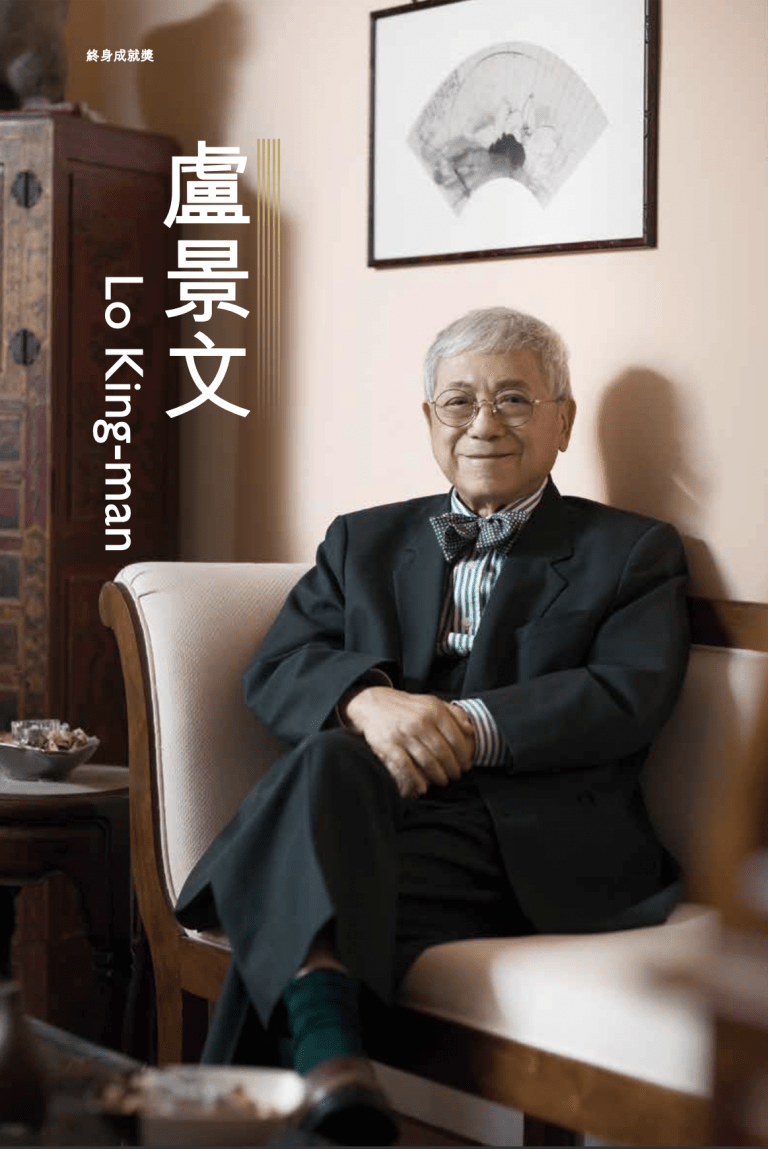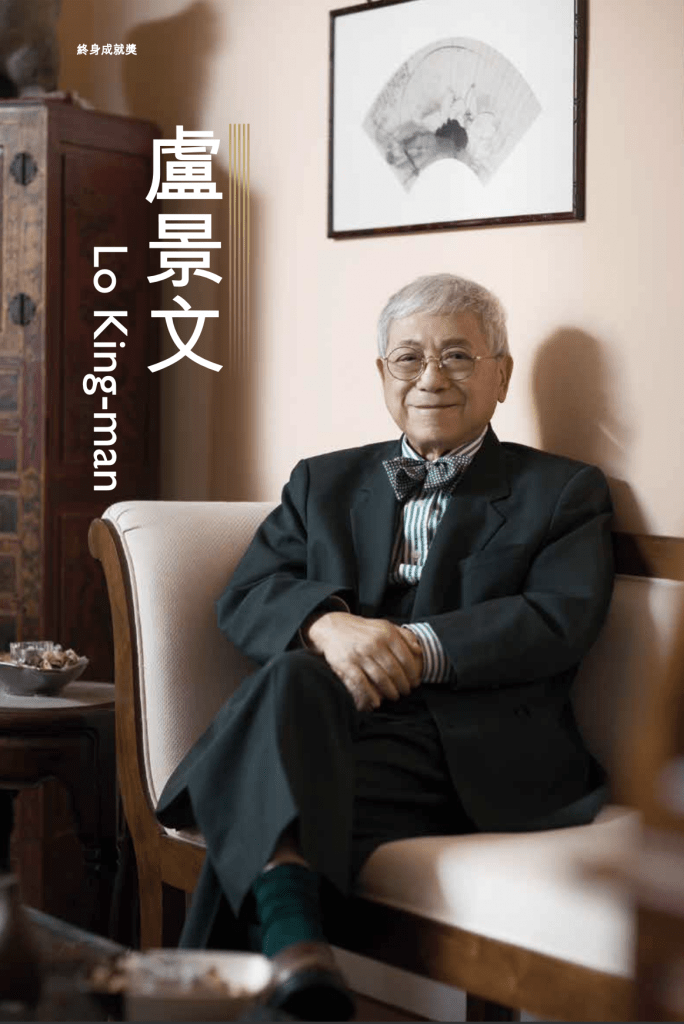 The Life Achievement Award, the highest accolade, was bestowed on Professor Lo King-man, who is hailed as "Father of Hong Kong Opera". He graduated from the Faculty of Arts, majoring in English Literature at the University of Hong Kong in 1962.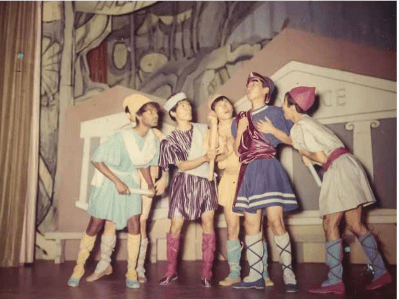 Professor Lo King-man has dedicated himself to the arts sector for more than half a century, participating in countless stage performances in various roles including actor, playwright, producer, director and stage designer.
Being a pioneer in the local arts and cultural scene, Lo has been the first Chinese to produce opera in Hong Kong. By taking on multiple roles in tertiary education and public services, Lo has been committed to nurturing young talents. With his selfless contributions to the arts development in Hong Kong, Lo's Life Achievement Award is widely anticipated with respect.
傑出藝術貢獻獎 Award for Outstanding Contribution in Arts
Mr Tang Shu Wing 鄧樹榮 (LLB 1982, PCLL 1983)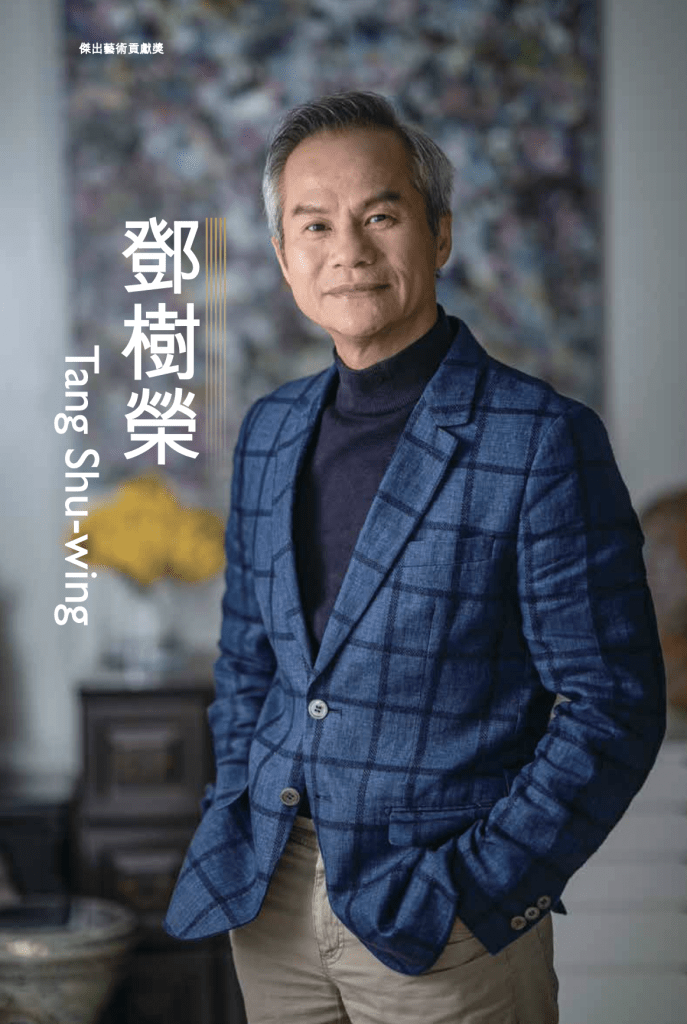 Mr Tang Shu-wing, a celebrated theatre director, actor and drama educator, is reputed to be the "Alchemist of Minimalist Theatre". Tang graduated from the School of Law at the University of Hong Kong in 1982 and obtained his PCLL in 1983.
Being committed to interdisciplinary and cross-cultural creation, Tang has exploited the full potential of physical theatre and opened up a new direction for the development of physical movement aesthetics in Hong Kong theatres. He has also nourished numerous emerging talents for the theatres. Tang's works are highly regarded by peers overseas, in the Mainland and Hong Kong.
藝術家年獎 Artist of the Year
藝術評論 Arts Criticism
Dr Chu Siu Cheung 朱少璋 (MPhil 1995)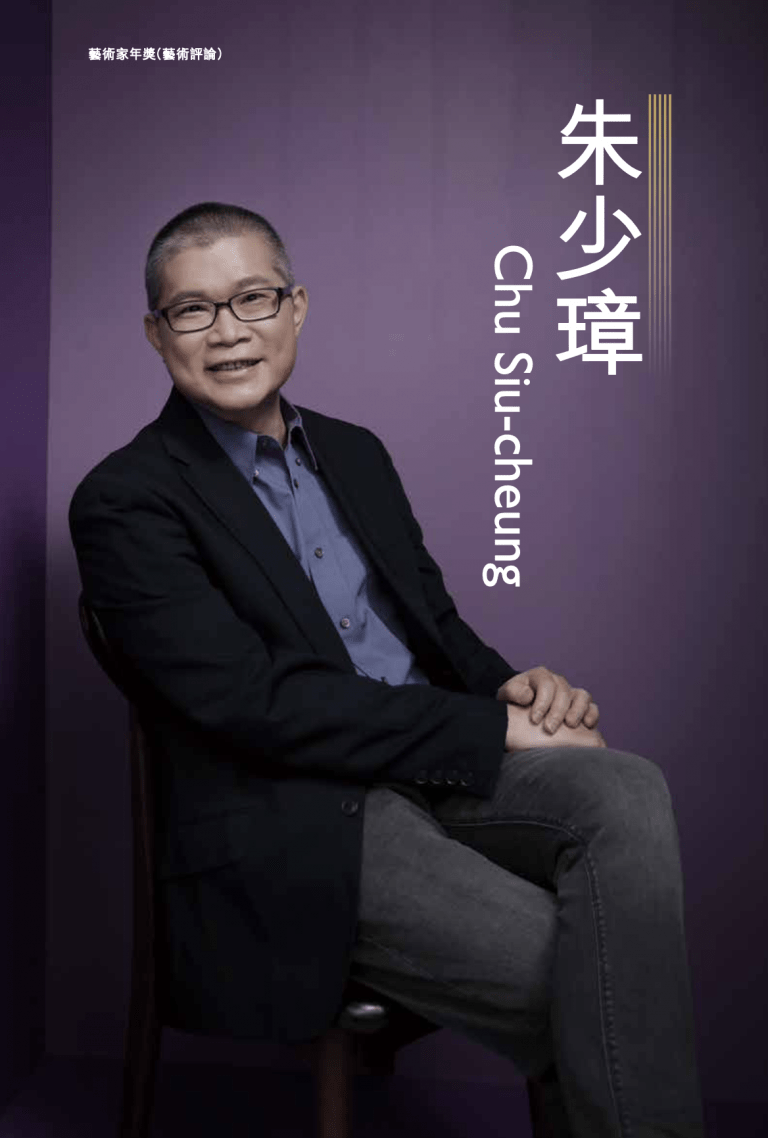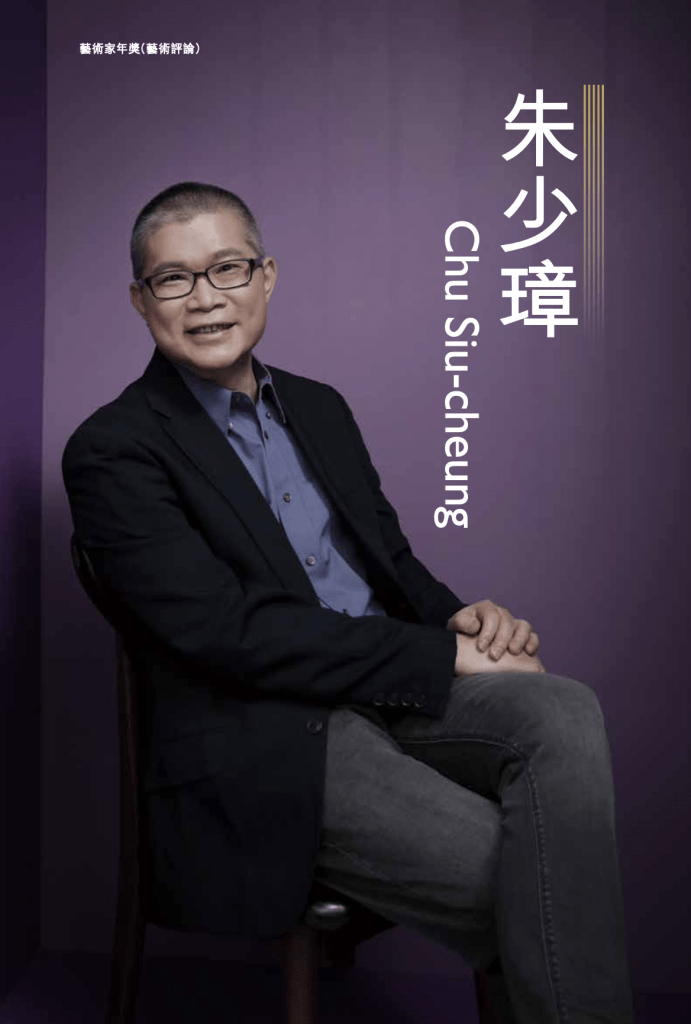 Dr Chu Siu Cheung conducts compilation, research, critique, proofreading, annotation, and appreciation to organise early and scattered materials. His works are significant for completing the gaps in research on xiqu, literature, and cultural history. They are immensely contributive as invaluable information for future researchers. Chu received his Master of Philosophy from the School of Chinese at the University of Hong Kong in 1995.
藝術新秀獎 Award for Young Artist
藝術評論 Arts Criticism
Mr Lin Chi Ho Jeffery 凌志豪 (BA 2019)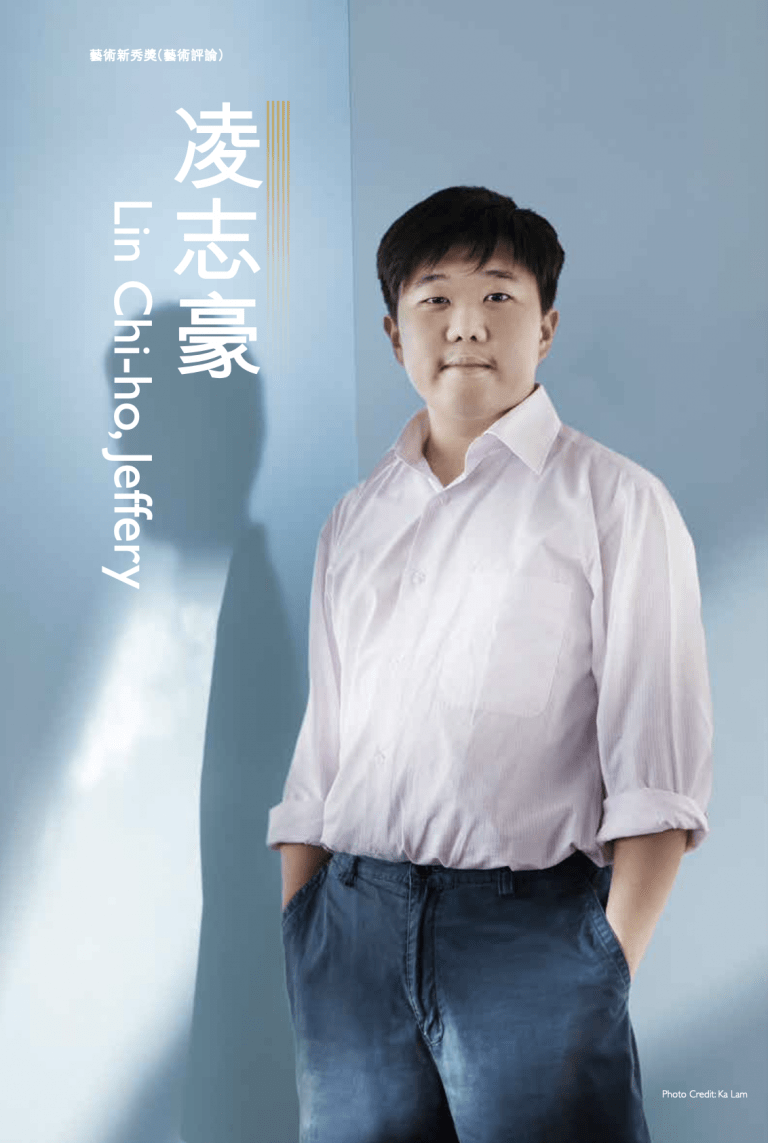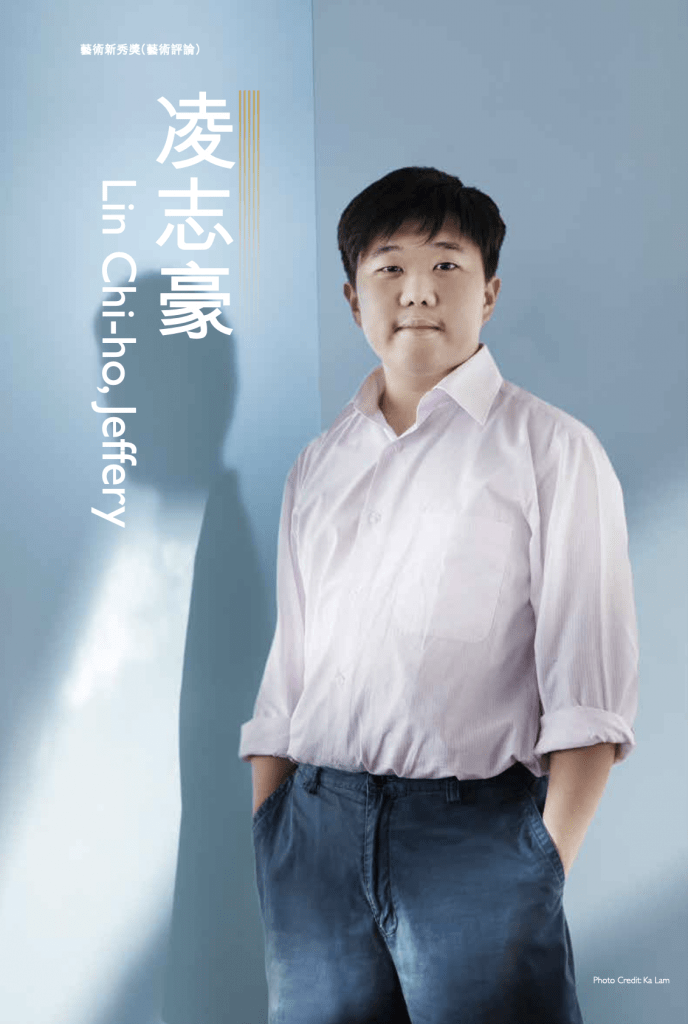 The young and perceptive Lin Chi-ho leaves his mark in criticism on a wide range of disciplines. He has a broad vision and a skilful grasp of various fundamental cultural theories as he responds to current issues. An up-and-comer with great potential, Lin is expected to further strengthen the depth of his work, and the balance between subjective and objective opinions. His dedication to arts criticism outside an institutional academic background is commendable. Lin received his Bachelor of Arts in Fine Arts and Comparative Literature from the Faculty of Arts at the University of Hong Kong.
藝術新秀獎 Award for Young Artist
音樂 Music
Dr Yip Ho Kwen Austin 葉浩堃 (MPhil 2010, PhD 2013)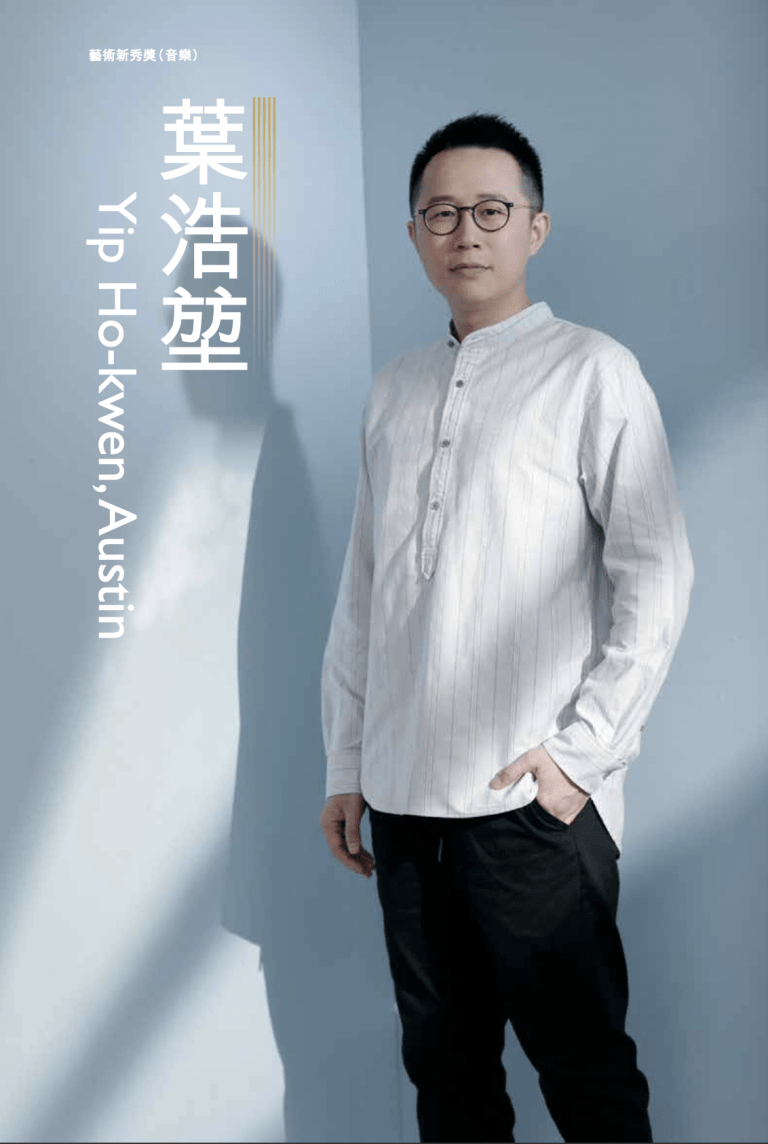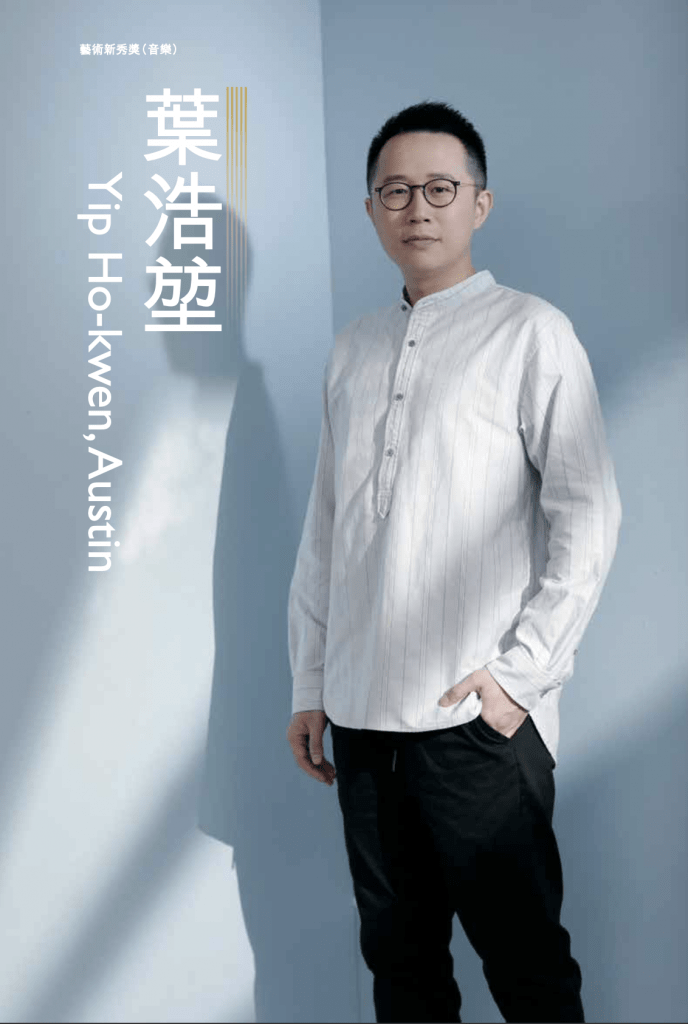 An outstanding and active young composer, Yip Ho-kwen, Austin is also enthusiastic in arts education and administration. The composer's innovative and diverse repertoire not only taps into the pulse of our time but is also widely lauded in the international music scene. With his rising reputation and performance opportunities both in Hong Kong and abroad, Yip has cultivated a global vision of music and his musical network which bring immense contribution to the development of music in Hong Kong. Yip received the Master of Philosophy and Doctor of Philosophy (Composition) at the University of Hong Kong in 2009[sic] and 2013 respectively.
For more information on the 15th Hong Kong Arts Development Awards Presentation Ceremony
Official Press release here