The Guangzhou Alumni Network organized its second High Table Dinner, which took place at the Grand Hyatt Hotel on October 21, 2023. Ms. Isabella Wong, the Associate Vice President (China Affairs) and Acting Director of the Development & Alumni Affairs Office, delivered a speech, updating the Guangzhou alumni about the University's recent developments on behalf of the University. Together with over 200 alumni, Ms. Monica Wong, the Director of Alumni Affairs, and representatives from the Hong Kong Economic and Trade Office in Guangdong HKSARG, were also in attendance at the dinner.
2023年10月21日,香港大學廣州校友會在富力君悅酒店舉辦第二屆廣州校友高桌晚宴,香港大學協理副校長(中國事務)、發展及校友事務部署理總監黃依倩女士代表大學致辭。校友事務總監黃珮瑤女士及香港特區政府駐粵經濟貿易辦事處代表亦出席晚宴,與200位校友歡聚羊城。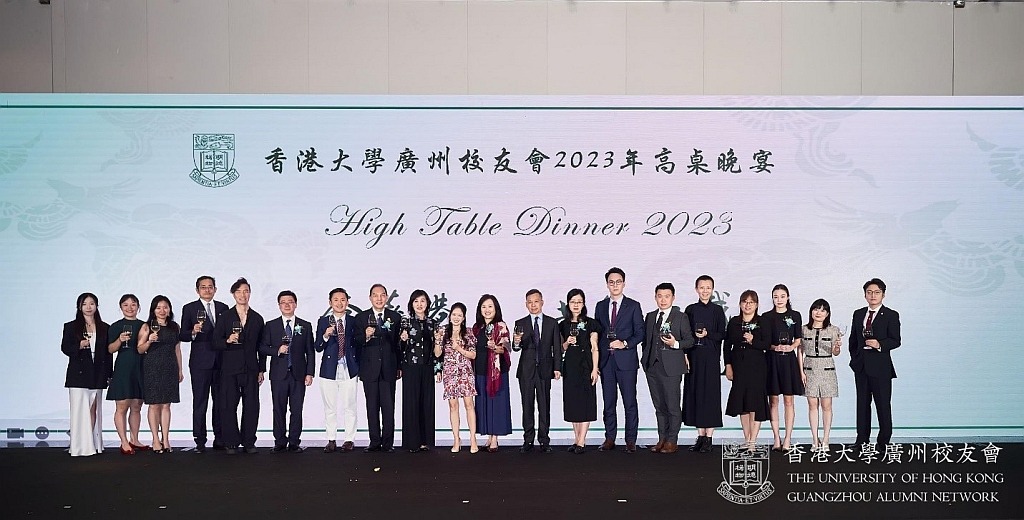 Ms. Isabella Wong (ninth from the left), Dr. Beibei Guan (tenth from the left), the President of the Guangzhou Alumni Network, Ms. Monica Wong (tenth from the right), along with representatives from the Government and fellow HKU Mainland alumni networks, all stepped onstage to propose a toast.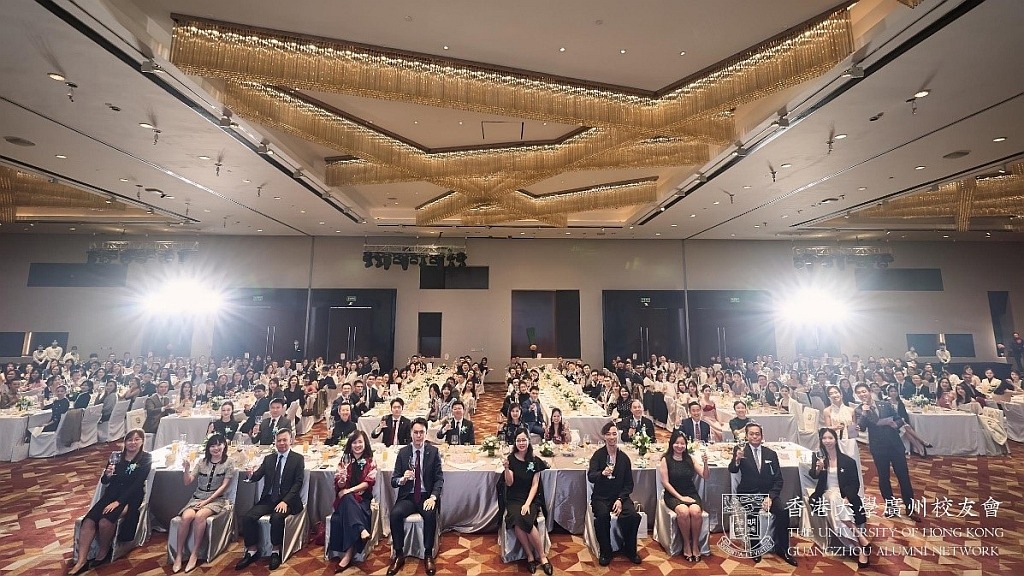 Over 90% of participants are recent graduates, having completed their degrees within the last five years.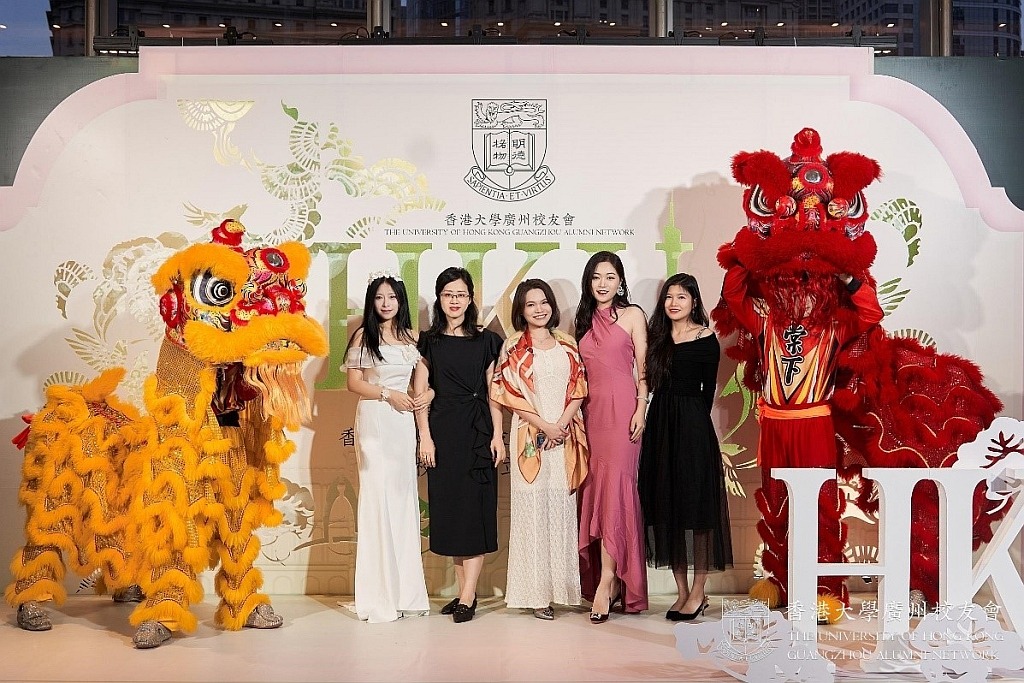 The event was adorned with elements reflective of Lingnan culture