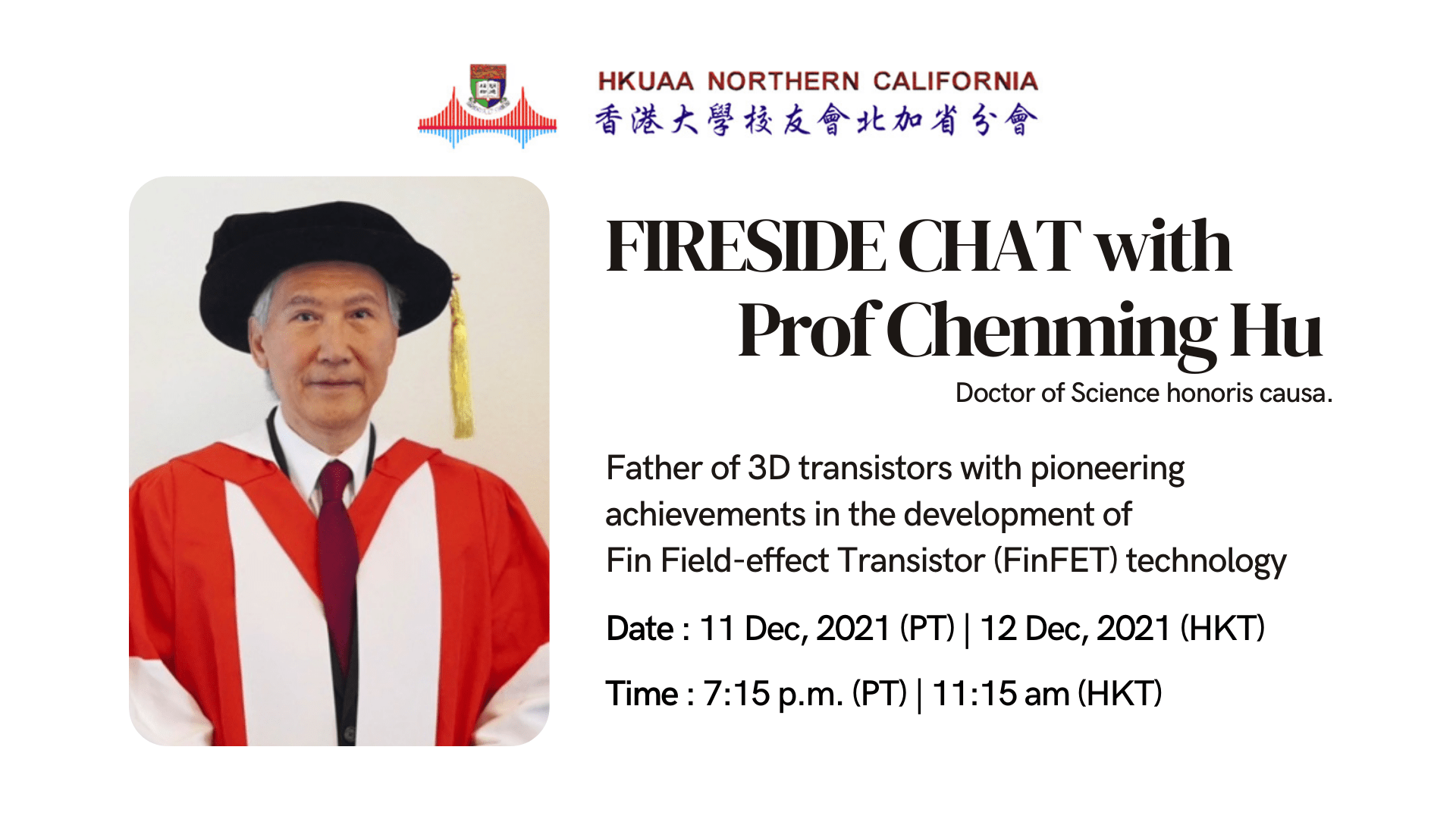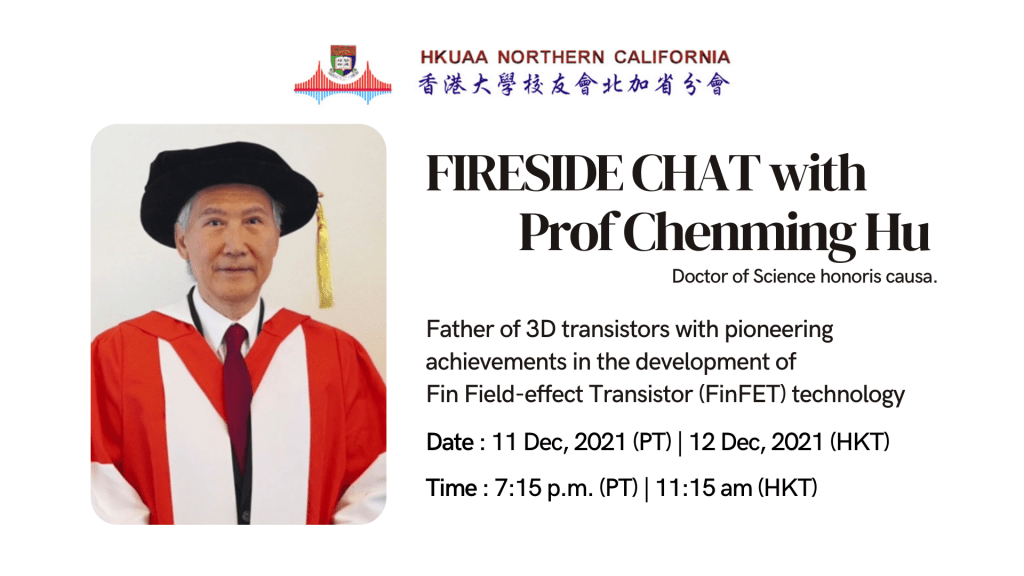 Date: December 12 (HK Time) | December 11 (Pacific Time)
Time: 11:15 AM (HK Time) | 7:15 PM (Pacific Time)
RSVP Here by Dec 6
Find out more details
Professor Chenming Hu (胡正明教授) (HKU Honorary D.Sc Degree, 2021) is described internationally as the Father of 3D transistors.
Professor Hu's pioneering achievements in the development of Fin Field-effect Transistor (FinFET) technology in 1999 were regarded as the most radical shift in semiconductor technology in over fifty years. By 2015 all top servers, computers, Android and iOS phones were using FinFET processors. In 2016, Professor Hu was presented with the National Medal of Technology and Innovation from President Obama in the White House. In May 2021, Professor Hu was conferred the degree of Doctor of Science from HKU for his many contributions to microelectronics.
Read more on Professor Hu's Biography