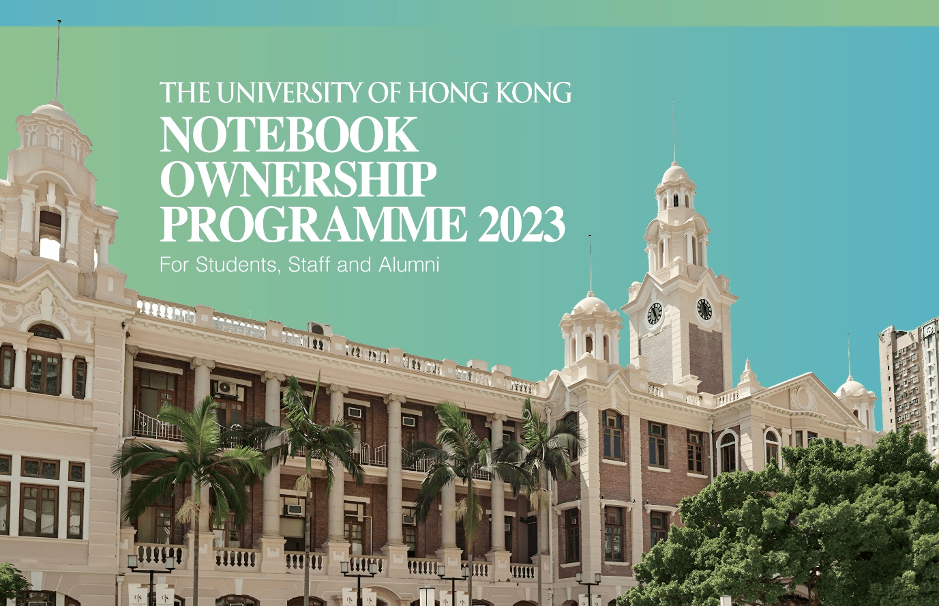 HKU Notebook Ownership Programme 2023 offers a wide range of notebook computers and tablets at discounted prices to all HKU students, staff and alumni.
Online Order:
Apple products for HKU Alumni:
https://hkteducation.com/nop/apple/hku_alumni/
Apple products for Students & Staff:
https://hkteducation.com/nop/apple/hku/
Acer, ASUS, Dell, HP & Lenovo products:
https://hknotebook.moss.com.hk/hku
Roadshow:
Date: August 16 to 19
Time: 10:00 – 18:00 (Closed at 17:00 on August 19)
Venue: Loke Yew Hall*
* For crowd control purposes, please present the email invitation upon entering Loke Yew Hall 
Enquiries:
Acer, ASUS, Dell, HP & Lenovo: 8208 6060
Apple: 2888 6666
Disclaimer
The University of Hong Kong is not connected to or affiliated with any of the above notebook suppliers. The University has not entered into any business agreements with the suppliers nor does the University stand to benefit financially from the services and products offered. Students, staff and alumni should direct any questions to the individual service provider and seek independent advice before making any purchase.