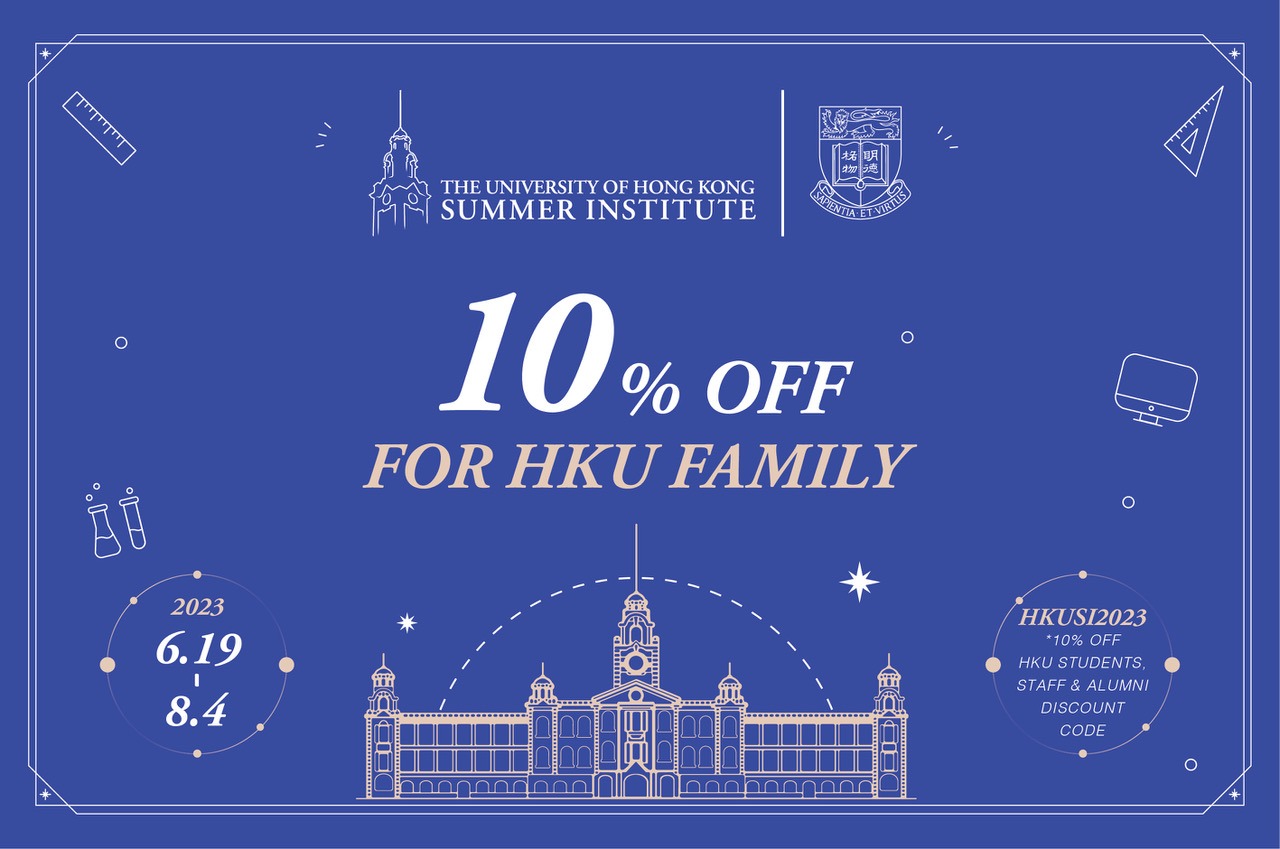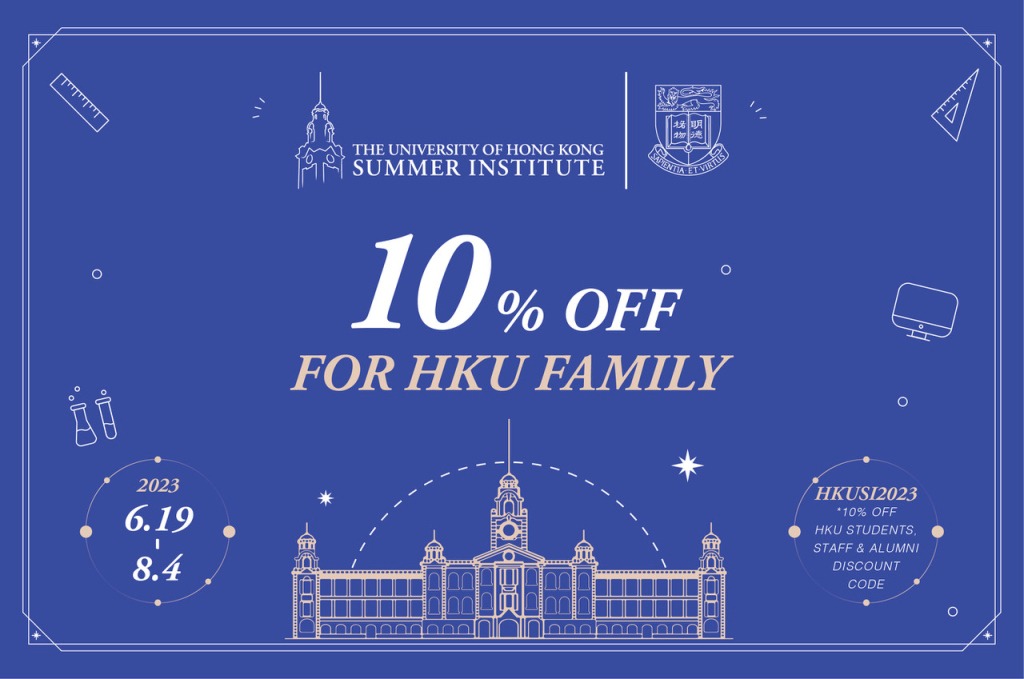 HKU Summer Institute (HKUSI) offers face-to-face Secondary Schools and Undergraduates Summer Programmes from June 19 to August 4, 2023. Students can experience a vibrant study life on the HKU campus. With the wide variety of programmes, students will surely find their interests!
HKU Alumni, Staff, Students, and their Referrals are eligible for an exclusive 10% HKU Family Discount. To redeem your discount, please apply [HKUSI2023] as the promotional code on the application system. *T&Cs apply.
Visit the website for the latest information.
If you have any questions, do not hesitate to contact ugsummer@hku.hk (Undergraduate Programmes) or hssummer@hku.hk (Secondary School Programmes).